Triggered by pandemic lockdowns, Iowa House panel approves religious freedom bill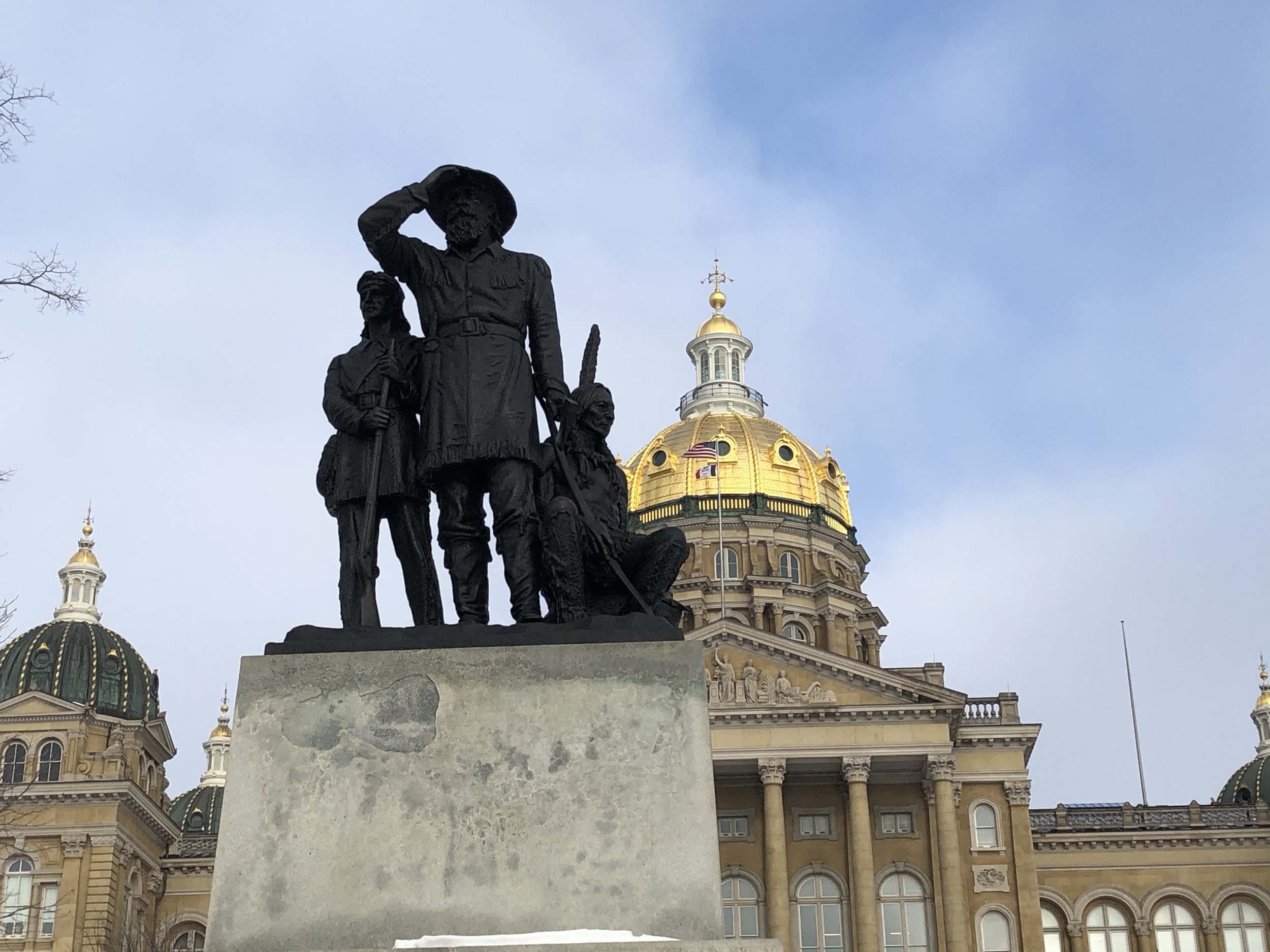 DES MOINES, Iowa — An Iowa House subcommittee has passed HSB 593, a bill that prohibits state agencies, counties, school districts and cities from burdening the free exercise of religion, by a vote of 2 to 1 on Thursday.
Legislation sponsored by State Representative Steve Holt, R-Denison, chairman of the Iowa House Judiciary Committee, prohibits government agencies from treating religious conduct more restrictively than comparable secular conduct. HSB 593 also requires government entities to demonstrate a compelling government interest, and this is the least restrictive way to promote that interest.
The bill, echoing the federal Religious Freedom Restoration Act, offers a legal defense to those who believe their religious freedom has been infringed.
Holt told The Iowa Torch he introduced the bill because of his concerns about churches closing in other states during the pandemic. At the same time, casinos and liquor stores were allowed to continue operating.
"We were fortunate to have Governor Reynolds as governor, but she won't always be an office, and I think we need those protections in Iowa's code," he said.
State Rep. Skyler Wheeler, R-Orange City, supported the bill in the subcommittee. "What we have seen transpiring across the country over the past two years should worry us all. Governors and mayors have unfairly targeted places of worship while allowing casinos, liquor stores and strip clubs to remain open. This is an unacceptable and flagrant abuse of power," he said. The Iowa Torch.
State Rep. Sandy Salmon, R-Janesville, the other subcommittee member voting for the bill, echoed Holt and Wheeler's concern.
"It is a violation of First Amendment freedom of religion and the Equal Protection Clause of the 14th Amendment to order churches closed while other businesses or activities remain open. We have seen this happen in states across the country during COVID, and that's why we need this bill. We want to make sure this doesn't happen again in Iowa in the future. If any other business or activity is allowed to continue, churches and their activities should be allowed to continue," she told The Iowa Torch.
State Rep. Brian Meyer, D-Des Moines, voted against the bill and did not respond to The Iowa Torchrequest for comment.
ACLU of Iowa, Iowa Mental Health Planning Council, Iowa Coalition Against Domestic Violence, Planned Parenthood Advocates of Iowa, One Iowa and Human Rights Campaign opposed the bill.
Iowa Baptists for Biblical Values, Homeschool Iowa, 1st Amendment Partnership, Iowa Catholic Conference, The FAMiLY Leader, and Iowans for Medical Marijuana have registered their support for the bill.
Business groups have opposed religious freedom bills in the past, but at the time of publication, the business groups listed on the bill are undecided.
Holt noted concerns from the LGBT lobby.
"There are concerns about some of the provisions of the bill as they relate to the LGBT community, and we will listen carefully to their concerns," he said.