Thursday's prep roundup: Pine Creek football does its damage early against Discovery Canyon | Colorado Springs High School Sports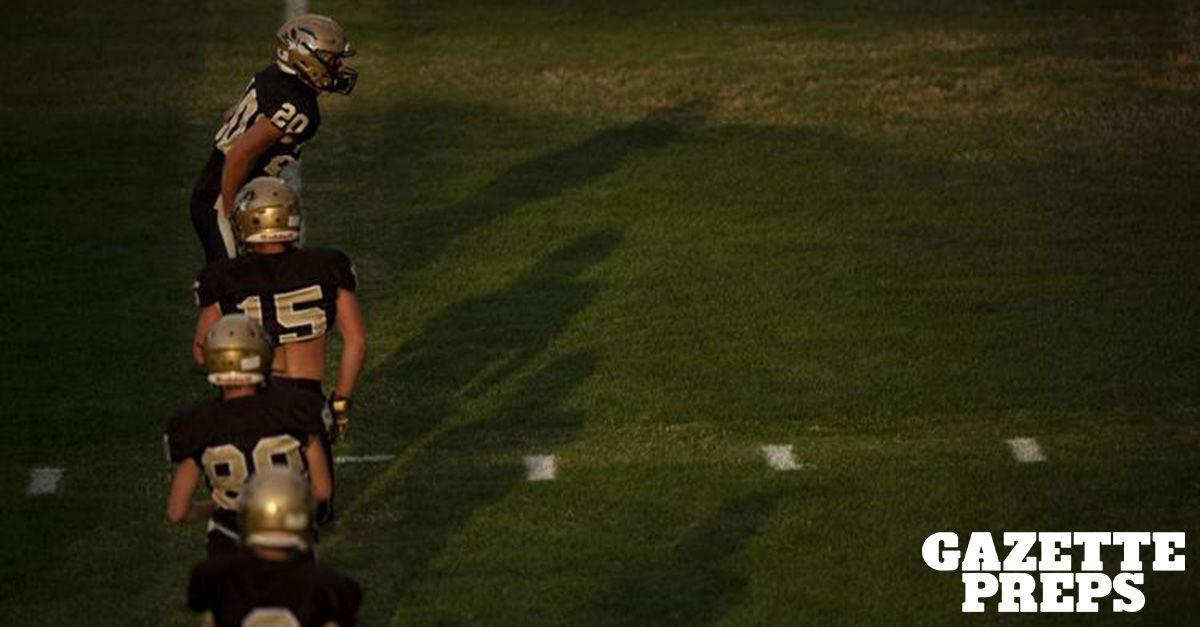 SOCCER
Pine Creek 45, Discovery Canyon 7
At Pine Creek: Josiah Roy's 10-yard touchdown pass to Alex Nelson was good and the Eagles were on home.
Roy added two rushing touchdowns, Mason Miller extended the lead with a long run and Lance Walthour scored 41 yards before halftime when the Eagles were leading 45-0.
Colorado Springs Christian School 46, Rocky Ford 0
Rocky Ford: Kyle Johnson found Thursday his favorite target, Daniel Eng, for three passes of 30 yards or more to build a 26-0 lead at halftime.
Denver North 60, Mitchell 7
BOY'S TENNIS
Canyon Discovery 4, Lewis Palmer 3
At Discovery Canyon: No.1 singles wins Sean Bratkowsky, No.2 singles Grant Thurman, No.2 doubles Loren Lee and Mayur Bhat and No.3 doubles Colin Kotschwar and Caden Abodeely took the Thunder to a narrow victory against Lewis-Palmer. Ranger rookie Thatcher Crisler beat Sahil Bhandari 6-3, 7-5 for third in singles.
Sand Creek 6, Widefield 1
At Sand Creek: At number 1 in the doubles, Johnny and Joshua Estrema broke the Scorpions' dominance.
Coronado 6, Canon City 0
At Canon City: Senior Evan Asiano (2 singles) and Christopher Vazquez and Joseph Leonard (3 doubles) won 6-0 and 6-0 respectively, as Coronado recovered from tough outings against Cheyenne Mountain and Pine Creek .
SOFT BALL
Falcon 11, Sierra 1
At Falcon: The hosts rocked the visiting stallions and improved to 12-3, 3-1 in the league.
Senior Tiffany Backberg finished with three points, a high for the team.
Vista Ridge 16, Pine Creek 2
Coronado 12, Woodland Park 0
Elizabeth 13, The Classical Academy 0
Mesa Ridge 18, Canon City 2
BOYS FOOTBALL
Pine Creek 2, Vista Ridge 1
At Vista Ridge: Two nights after a double overtime loss at the TCA, the Eagles fell behind early. Pine Creek managed to settle down and forced several high-quality saves before Caeden Bishop scored a corner to tie the game in the second half.
There would be no more overtime for Pine Creek. In the first extra period, Nick Adams assisted winner John Murdock.
Preparation of Atlas 9, Sand Creek 0
At Atlas Prep: Seniors Aron Flores, Diego Gomez and Luis Vega each scored twice, Vega adding four assists, as the Gryphons claimed a fourth straight victory.
Palmer Ridge 7, Fontaine-Fort Carson 2
At the FFC: Five goals in the second half took the Bears to a road victory and an even record (3-3-1).
Thomas MacLaren 4, Manitou Springs 2
Forest Park 6, Avant-garde 5
Denver Christian 4, Colorado Springs Christian School 0
GIRL'S VOLLEY
Discovery Canyon 3, Coronado 0
At DC: Rookie Erika Sayer's nine kills paved the way for the Thunder by beating the visiting Cougars 30-28, 25-14, 25-8.
Palmer Ridge 3, Pueblo County 0
Pueblo County: The Bears rallied after their first loss of the season to Valor Christian and beat Pueblo County 25-23, 27-25, 25-12.
Mesa Ridge 3, Sand Creek 2
Harrison 3, Mitchell 0
Calhan 3, Evangelical Christian Academy 0
Lamar 3, Sainte-Marie 0
Lac Standley 3, Palmer 2
Rampart 3, Lakewood 0
Sophomore Izzy Starck helps defending volleyball champion Rampart 5A find his way while building his resume
Summary of Wednesday's preparations: Palmer Ridge softball follows German advance from Geneva and overtakes Liberty
Palmer Ridge finds bright spots after road loss to Valor Christian