The wait is over: nine months after the Hajjar project begins its professional career | Sports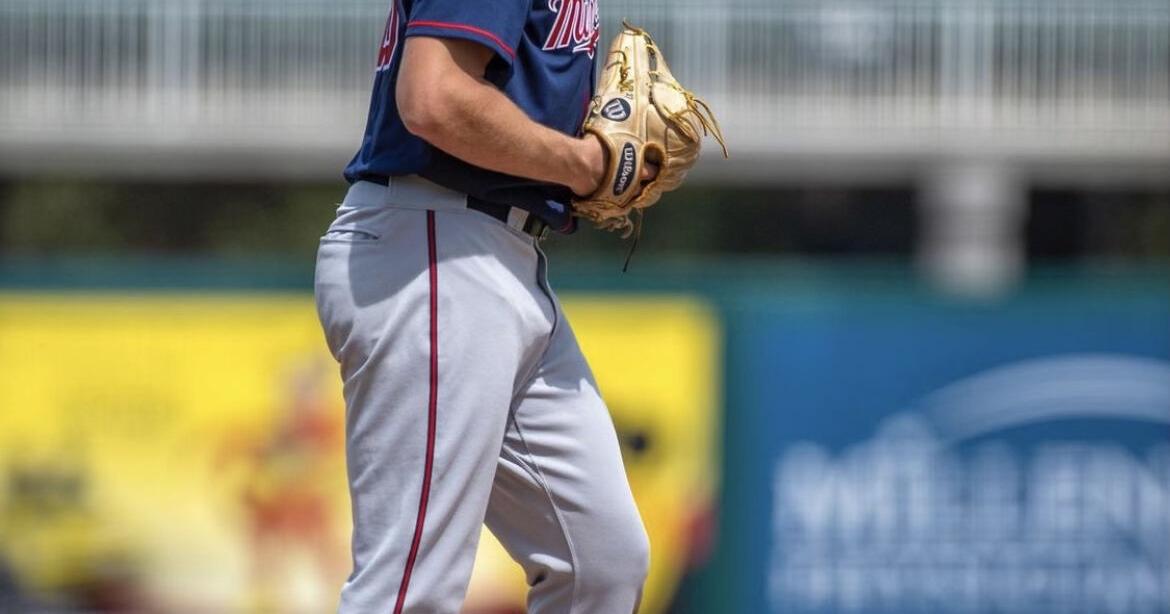 Steve Hajjar couldn't wait to get started.
After a stellar college career at the University of Michigan, the North Andover resident and former central Catholic ace was selected by the Minnesota Twins in the second round of the MLB Draft last summer.
His lifelong dream of playing professional baseball was finally coming true, but getting to the field would end up being a case of the rush and the wait.
But now the wait is almost over.
Nearly nine months after being drafted, Hajjar is finally set to make his minor league debut. The 6-foot-5 southpaw, who spent last summer training in Fort Myers at the Twins facility, is now back in Florida for his first spring training and is expected to report to Single-A soon for officially launch his professional career.
"I feel like it's been a long time since I was drafted, so now to finally have the opportunity to come out and feature an affiliate is going to be really fun," Hajjar said.
Prepare for the show
After being selected 61st overall in last July's draft, Hajjar received a $1.13 million signing bonus and spent the rest of the summer in Fort Myers working with other prospects. Towards the end of the season he competed in the Arizona Instructional League and after that he returned home to Massachusetts and started looking ahead to 2022.
At the beginning of December, he was on the move again. Hajjar moved to Tampa to train at KineticPro Performance, a baseball facility he attended in college.
"I saw Casey Mize, the No. 1 overall pick in 2018, he was in there and I was watching him pitch, a couple of other big league guys, relievers, were there too," Hajjar said. "So I was there from December to January and I went from Tampa to Fort Myers, which was only two hours away, and I've been there ever since."
Hajjar arrived at the Twins facilities on January 15 and has now spent over two months preparing for the new season with the team. The first few weeks consisted of pitching camp and once spring training officially started they started playing more games, and although the lockout was very disruptive for the big league players, he had no impact on the minor leaguers or his daily routine.
A different approach
At this point, Hajjar has settled into a pretty consistent routine. Every day he wakes up around 7 a.m., and most days he'll be out in the field by 8 a.m. working on pitching, pitching field practice, playoffs, and stuff like that. The day before his pitch, he'll usually run and lift, and on game days he'll go through his usual warm-ups before pitching a few innings.
One of the big differences between college and the pros, he said, is the style of training.
"It's much more individualized," Hajjar said. "The coaches really take the time to meet with you personally and go over your numbers, your reliever data when we use the TrackMan and Rapsodo, it's less teamwork and more individual development."
Hajjar said he was stuck with the same four pitches he threw in college and one of his main goals was to make sure he was able to throw all of them for strikes. The professional sweetspot is much less forgiving, he said, so that was one of the biggest early adjustments.
"They don't give you anything," Hajjar said. "If it's an inch from the plate, it's a ball, and in college you kinda get away with it."
While Hajjar hasn't been told specifically where he will be assigned outside of camp, he will most likely land with the Twins' Low-A affiliate, the Fort Myers Mighty Mussels. From there, he will have a long ladder to climb before he gets closer to the big leagues, but for now Hajjar is excited to start the next chapter of his baseball career and isn't worried about where it will end up. by reuniting.
"Only time will tell," Hajjar said. "All you can control is what you can control, so I'll try to go out there and do my best every time I go and see what happens."
Email: [email protected]
Twitter: @MacCerullo.