The Show Must Go On: School Department Helps After Storm Damages Marilyn Rodman Performing Arts Center | Local News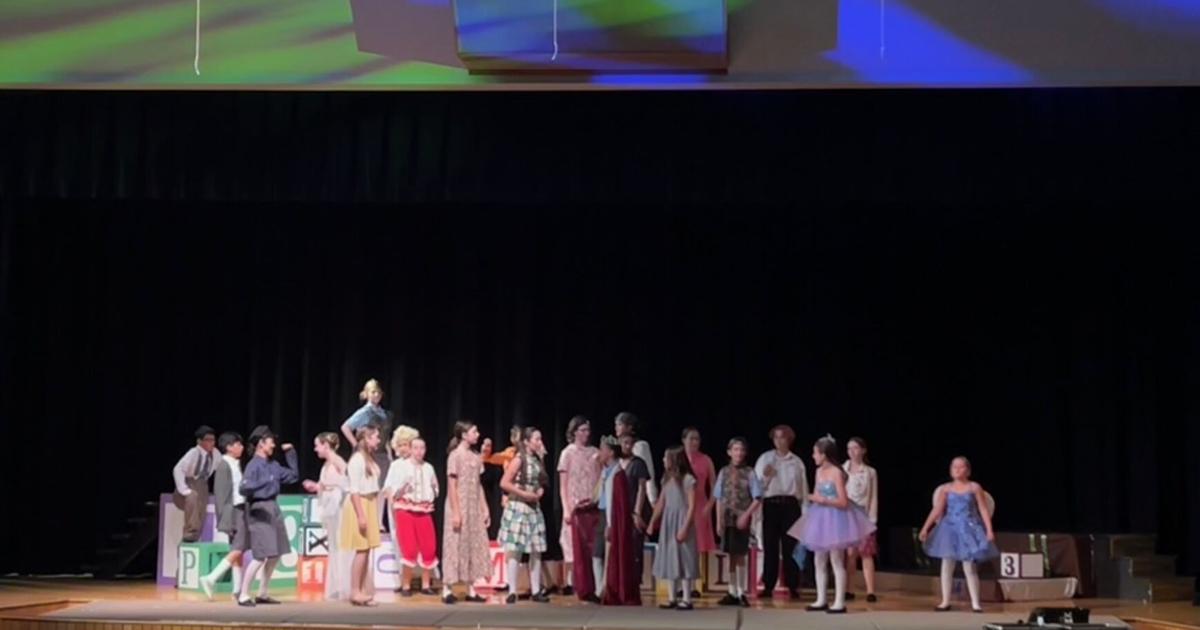 The show must go on whatever the circumstances.
An intense summer thunderstorm made an unwanted visit to downtown Foxboro on Friday, August 5, causing electrical damage to the Marilyn Rodman Performing Arts Center as well as surrounding businesses and residents.
The storm impacted the theater's lighting system and fire alarm panel, jeopardizing scheduled performances of Matilda, presented by the Hockomock Area YMCA.
Not to be discouraged, Catherine Miller, executive director of the theatre, contacted school committee chairman Rob Canfield, who also works at the theater as bar manager, asking for help in finding another venue. Canfield in turn contacted Foxboro Public Schools Superintendent Amy Berdos, who soon opened Foxboro High School for the performances.
Miller said the theater has contracts that say performances can be canceled due to any natural disaster, but everyone worked to make sure that didn't need to happen.
"Canceling the show was not an option for us at MRPAC. We have a commitment to the students who perform here and that is why it was important for us to do everything in our power to ensure that the YMCA had a place to perform," Miller said.
She said their lighting designer, Tony Laipais, moved and hung up the lights to make sure the students' performances weren't affected, as well as moving the box office to Foxboro High School to make sure ticket revenues were not affected.
Meanwhile, staff at the Marilyn Rodman Performing Arts Center are already busy fixing the electrical damage.
"We are pleased to announce that the MRPAC has reopened with a temporary fire panel in place. I mean – this community always works together to make sure the show goes on, whether on stage, on the Common, in schools or religious institutions.
"We operate a building that is almost 100 years old, which brings challenges. The MRPAC has a strong Board of Directors and Facilities Committee who continue to make improvements to ensure that Foxboro maintains its healthy and vibrant arts community in which the MRPAC plays an important role.
Miller said when a thunderstorm hit around 5 p.m., just as she was leaving the theater.
"It was pretty good. So bad, I thought I should wait to walk to my car because of all the lighting. But, I decided to go to my car and just a few seconds after closing the door, a huge clap of thunder came followed by lightning.
She said it really looked like it had hit, but she drove around the theater in her car and it looked like everything was fine.
A few minutes later, Miller received a call from their Director of Finance and Operations, Bob Siteman, stating that the theater or something nearby had been hit.
Miller said it was clear because both of those systems immediately failed and warning lights came on. The YMCA principal and student aides were still in the building when it happened. They had just finished rehearsals for their performances of Matilda which were to be at the MRPAC on Saturday and Sunday.
If it had happened when they didn't have a nearly sold-out show the next day, she said her reaction would have been less stressful than the one she had.
But, like any time of "crisis", she said their team was fully focused, staying calm, asking friends and using resources to find a solution quickly.
Finance and Operations Manager Bob Siteman called the fire department to determine what their options were for having customers in the building. They quickly determined that it wouldn't be possible in time for Matilda's show, so alternate plans would be needed.
"Some of these kids have never performed on stage, and losing that opportunity would be a shame. I'm so glad we were able to get them to perform," Siteman said.
Berdos, who was unable to attend Matilda's performance, said she heard the performance went well and was able to see a quick video clip of the performance.
"As you may know, we have a wonderful and ongoing partnership with the YMCA. The performance was the highlight of their three week theater program and we were happy to help out when needed. They have also helped schools in times of need in the past," Berdos said.
Berdos said supporting each other in this way is an example of their strong partnership and a visible reminder that we are all one community.