The method of religious education that makes my children excited about Jesus and the Bible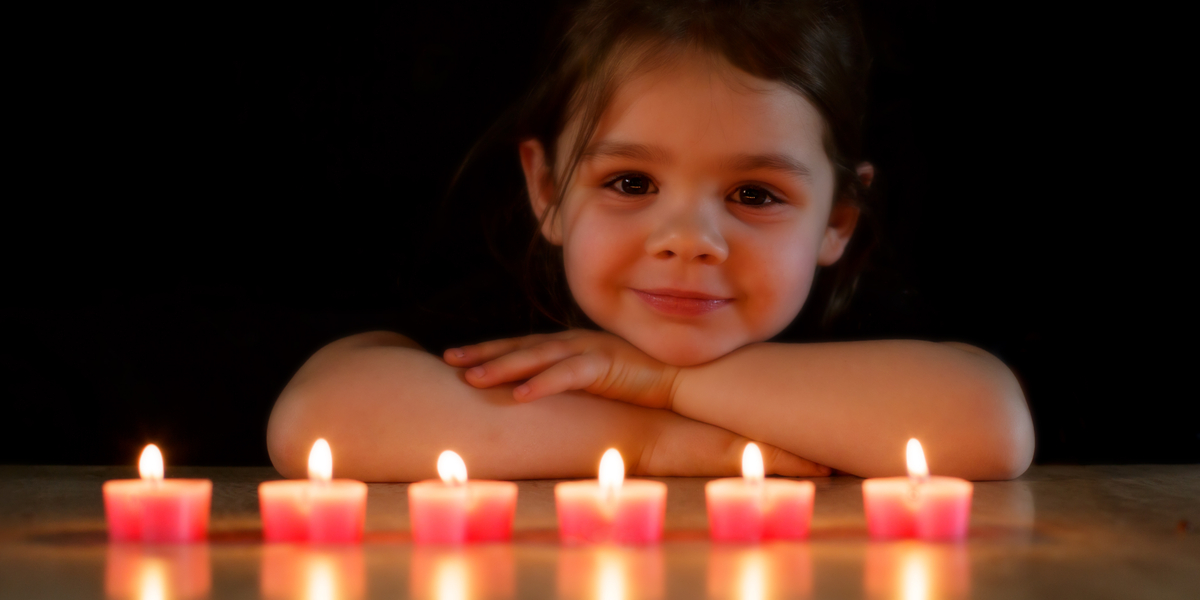 The Good Shepherd Catechesis program is growing in popularity and living up to the hype.
Many religious education methods teach children about God in the abstract, but not always do much to develop a child's real relationship with God and their interior prayer life. Perhaps this is why a relatively little-known method called Good Shepherd Catechesis is becoming so popular.
The Catechesis of the Good Shepherd (CGS) is specifically reserved as a space and time of prayer for children. Using a Montessori approach to physical and practical materials, CGS guides a child to know and love God in a developmentally appropriate way in a prepared environment called "The atrium". Their website said,
God and the child have a unique relationship with each other, especially before the age of six. The growth of this relationship must be assisted by the adult, but is led by the Spirit of God within the child. Children need their own place to help this relationship grow. This spiritual growth is best served by tangible but indirect means.
"Their own place to grow this relationship" is a perfect way to explain what CGS is. And in case you are thinking about registering your children, I want to share my own experience of my children's participation.
I've had understood on CGS for years before enrolling my children. Friends loved it, but I was hesitant to say it wouldn't be a good solution, especially for one of my children who has a neurodevelopmental disorder. This child has been asked to quit several classes and activities over the years, including a different religious education program, due to difficult behavior. The calm and peaceful surroundings of the CGS atrium looked like the opposite of my kid and I was worried that mixing the two would be a disaster.
But I had also heard that CGS taught young children to pray, and I so wanted my children to have this opportunity to grow up close to God during such a sensitive time in their lives. So, despite my reluctance, I registered my children, fully preparing for the worst.
Well, we've been four months in CGS, and my kid hasn't been invited to leave, but he loves it and is absolutely thriving. I'm here to tell you that CGS not only lives up to the hype but has also exceeded my wildest expectations.
When they come home and tell me what they did in the atrium that day,my children are glowing with enthusiasm about Jesus and the Bible. I can see that they are not only learning facts about God (although they do learn a lot from that!) But are getting to know God deeply. They learn to talk to him and see him as a friend, a refuge and a protector. It is incredibly moving to hear and to testify.
This growing friendship with God is an amazing thing for a person of any age. But it is especially astonishing to testify for the crowd of 3-6 year olds, who are often dismissed as too young to have a meaningful prayer life. CGS reveals that children this age can know and love God very deeply if they are given the education and the opportunity to develop their relationship with him.
Either way, the tidy and mellow environment of the Atrium is perfect for even my child at high intensity. And I see the fruits of CGS in our family life, especially during this Advent season as we prepare for the birth of the Baby Jesus.
The gift CGS is to our family became clear to me when we set up our family nursery this past weekend. As my husband carried boxes of decorations from the basement, I gestured to a side table in the living room and commented, "Let's put the crib over there. "
Without telling my husband and I, my kids went to the cleaning closet and came back with washcloths and a spray bottle. They began to carefully and meticulously clean the table, polishing every part with diligent care.
"What are you doing?" I asked with surprise and some confusion. (My kids aren't known to take the initiative when it comes to cleaning!)
"We are preparing it for the Child Jesus! " They cried and continued to work.
My husband and I exchanged looks. Obviously, our kids understood that someone very special and important was coming, and they were determined to make everything beautiful for him or her.
It's amazing how children have an instinctive sense to do exactly what our faith prescribes! Without being told, they felt the call to "Prepare the way of the Lord". In truth, we must "become like little children" (Mt 18: 3).
Once the Nativity was installed in its place of honor, the children gathered around it to look at it in wonder. My oldest turned on the little light inside the stable, then turned off all the other lights in the room. I could hear him whisper to the others, "Listen, it's all dark here, but there's light in there. Know why? Because Jesus is the light of the world.
I could hardly believe what I was hearing. At that moment I realized again that very young children are capable of deep spiritual understanding, and even to be evangelists who share the Good News with one another.
Part of this comes from our home environment, as my husband and I work to create a Christ-centered home. But I give CGS so much credit for what my kids learned there. I can already see the spiritual fruits of their stay in the Atrium, and we are only four months away.
I look forward to it and hope to see what the rest of the year brings as they continue in this wonderful program. My prayer is that the CGS becomes more common so that more children can experience this space reserved for them to draw closer to God.