The Christian school N. Rome organizes a "race for education" | Local / Regional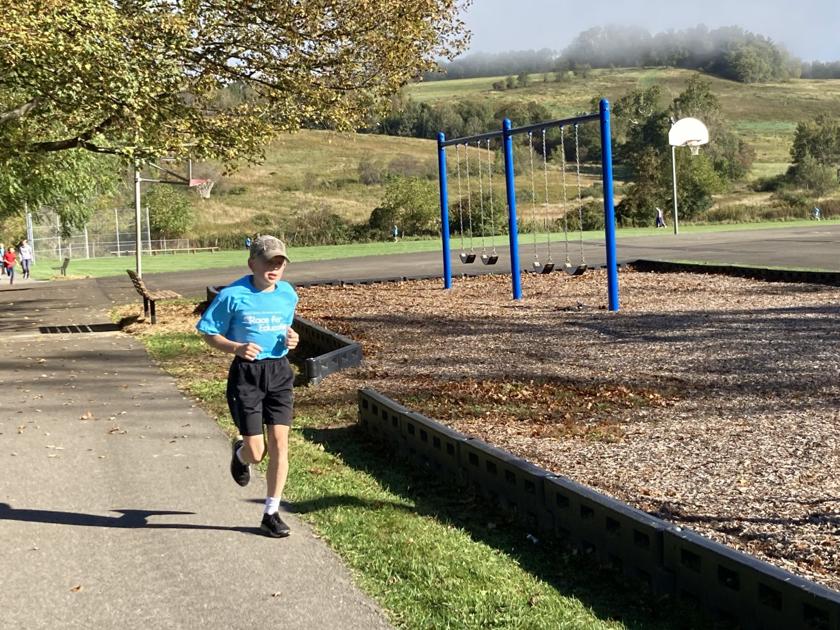 ROME – "What turn am I on?" a boy asked the adults he passed. He ran declaring "3 miles! "
He and his friends were racking up the laps and the kilometers on Friday during the annual "Race for Education" of the Christian school of North Rome in the park of the district of Rome. That morning, the school's students hiked the paved park trail to raise money for their classes, while having fun and taking in the fresh air.
"This year the funds will go to field trips," NRCS Public Relations Coordinator Karen Holdren explained as she stood by the park pavilion on a cool but sunny fall morning. The adults gathered nearby, watching the youngsters sabotage him around the loop. The track is a third of a mile long.
"We did this for several years," she explained. Students ask family and friends to sponsor them for their race by donating either a lump sum or a certain amount per lap.
"Children are encouraged to run as much as they can for an hour," Holdren said. Or they could walk.
Some past races have raised funds for school sports. As activities slowed down last year due to COVID, the school wanted to offer students fun activities again. One class, for example, is considering a trip to Animal Adventure Park, in Harpursville, NY, east of Binghamton. Another can visit the Corning Museum of Glass.
The "Race for Education" is not a truly competitive race – although Holdren admitted that there might be some sibling rivalry in families. She has seen children do more than 20 laps.
"Some of these young boys… can really run! She declared.
Adults joined them, including sixth grade teacher Jim Wells, who walked with Holdren's daughter Emma. "He is very much loved," she said.
Students were divided into three groups: Kindergarten to Grade 3, Grades 4 to 7, and Eighth to Twelfth. Each group had one hour to run. Teachers or volunteers kept track of their turns, marking them on cards they held or students carried as they passed the lodge and the water table area.
NRCS has a membership of 109, 20 more than last year. This includes a kindergarten class of 21, "the largest we've had in several years," Holdren said.
After running or walking, many students had lunch or enjoyed the playground before returning to school for the afternoon.
Different students had different styles. A boy ran in shorts and a headband, while girls walked around in leggings, and a young girl appeared to be tracking time or distance on her watch. Many wore blue "Race for Education" T-shirts.
The spectators cheered the runners. "This is my granddaughter! Cried a voice.
"It's a very long track! Fifth-grader Aubrey Milliron said as he walked. Her friend London Lawless, in sixth grade, said the event was a good walk.
"We are very grateful and blessed to have such a wonderful weather," commented Holdren.
Jim Porter of ESP & N in Vestal, NY made the t-shirts and Keystone Cider Mill supplied apples for the refreshment table.