Shiloh Christian School Honor Rolls – March 26, 2022 | Hometown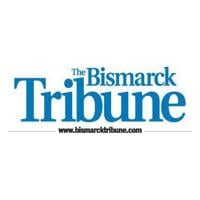 Shiloh Christian School in Bismarck has announced its honor roll students for the third term of the 2021-2022 school year.
Sixth Year President List: Miabella Fahn, Delaney Giese, Olivia Heyne, Noah Kreiter, Lauren Mielke, Jack Pelham, Eva Russon, Keith Smette, Jackson Stahl, Chloe Eckholm, Grayson Gade, Kade Rennich, Layla Thompson, Hudson Balkowitsch.
Sixth Grade Honor Roll A: Landon Goergen, Stephanie Hansen, Parker Green, Lucas Leingang, Caiden Getzlaff, Jalen Larrison, Easton Monson.
Sixth Grade Honor Roll B: Kaylor McGrady, Elijah Pelerine, Connor Dwyer, Kasie Buchholtz, Chance Wetzel, Kyngston Ivesdal, Oliver Stockdill, Brody Iglehart, Colton Kleven, Levi Burdette, Lane Buchholtz.
List of Seventh Year Presidents: Lakyn Barth, Gabriella Dargis, Jasmyn Gildea, Ayms Melin, Michaela Quast, Camber Wagner, Avery Wiens, Madelyn Hauck, Stella Brandt, Trenton LaRocque, Belle Winandy, Connor Kiesz, Katie Hammeren, Sophia Busch, Avery Larson, Amy Simmons.
Seventh Grade Honor Roll A: Gavin Meidinger, Mason Moldenhauer, Rylan Roehrich, Abigail Willenbring, Cali Stieg, Kaetlyn Ring, Wrenn Barth.
Seventh Grade B Honor Roll: Paxton Birst, Jersey McGrady, Dawson Davis.
List of eighth grade presidents: Chloe Dwyer, Sophia Heringer, Danielle Schlag, Cole Buchholtz, Michael Russon, Emily Schuette, Lexi Stenberg, Afton Bartz, Tarynn Backman, Xavier Balkowitsch, Matthew Bryant, Jordan Stahl, Thomas Marquardt, Harper Wrigley, Noah Stockdill, Allison Throlson, Audrey Haugen, Ethan Johnson, Kaleb Helgeson, Cole McClennen, Joshua Steinrueber.
Eighth Grade A Honor Roll: Macie Thompson.
Eighth Grade B Honor Roll: Philip Kuntz, Mason Seifert, Landon Unger, Celia Brandt, Jordan Grosz.
List of ninth-year presidents: Tygen Coughlin, Wyatt Erickson, Kennedi Fox, Elizabeth Hatlestad, Madison Miller, Payge Schock, Oakley Sorenson, Faith Taplin, Bella Voller, Samuel Benson, Mataya Bauman, Emma Duffy, Evan Fuchs, Wyatt Westin, Brooklyn Fuller, Carter Walth, Delaney Burdette, Peyton Schock, Mariah Wiens, Benjamin Charles, Alexander Johnson, Jace Kunze, Olivia Nelson.
Ninth Grade Honor List A: Ava Klein, Addyson Simmons, Ruth Mengesha, Gabriel Schafer, Zane Cavanagh, James Wilson, Parker Hein, Alexander Huntington.
Grade 9 B Honor Roll: Triston Griess, Angel Abiera, Owen Snustad, Joel Anderson, James Vroman, Ryan Gerving, Caden Englund, Quinn Mielke, Nicholas Stieg.
List of 10th grade presidents: Sheridan Brown, Emily Hammeren, Edyth Hatlestad, Shelby Melin, Madisyn Shaffer, Brynn Fuller, Avery Hedge, Eva Heringer, Michael Fagerland, Ivan Day, Tanner Schlag, Noah Schuette, Peyton Kihle, Conner Martin, Emily Throlson, Tia Masset.
Grade 10 Honor Roll A: Carlee Mitzel, Dillon Budd, Taggart Tufte, Alana Winandy, Hannah Gerving, Isaac Emmel.
10th Grade B Honor List: Jaida Blotske, Carter Seifert, Atticus Wilkinson, Devan Davis, Elija Thompson, James Melberg, Ethan Benson, Conner Budd.
List of Grade 11 Presidents: Joseph Desir, Avery Harms, Sydney Hein, Ruby Johnson, Jase Kleser, Hailey Quam, Tevon Smith, Chloe Warford, Hannah Westin, Caitlyn Dannenfelzer, Hannah Nather, Darrick Even, Dezirae Bowers, Samuel Tschider, Kaden Fuller, Aliya Schock, Julia Loven, Rylie Schafer.
Grade 11 A Honor Roll: Mintong Li, Drew Garrison, Ella Strutz, Gavin Hauck.
Grade 11 B Honor Roll: Christopher Anderson, Mollie Stein, Torii High, Kenzie Kluck, Nadia Quast, Joseph (Jay) Wanzek, Carson Kraemer, Brooklyn Spicer.
List of 12th grade presidents: Malea Bates, Kiera Brown, Isaac Heringer, Grace Kelly, Gabriell Kraemer, Malina Reynolds, Ana San Jose Gonzalez, Zachary Turner, Shalyce Wallentine, Kennady Walth, Xander Wonnenberg, Isaac Day, Josiah Brostrom, Lola Anderson .
Grade 12 A Honor Roll: Kohl Blotske, Trenton Radenz.
Grade 12 B Honor Roll: Faith Hall, Truman Quanbeck, Carter Englund, Mabahi Baker.