SCOTUS won't block vaccination mandate for New York teachers who don't have religious exemption – NBC New York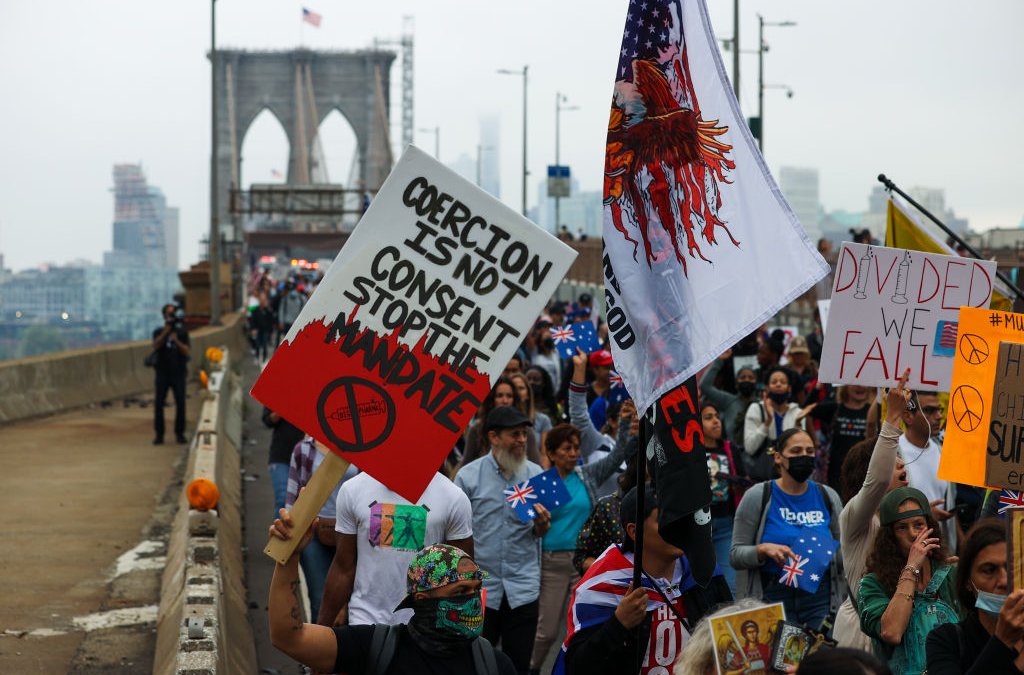 The U.S. Supreme Court has denied a request by a group of New York public school teachers seeking to block a vaccination mandate for employees who have not received a religious exemption.
Their appeal was directed to Judge Sonia Sotomayor, who handles cases in that region.
Sotomayor rejected an earlier challenge, filed in October, to the city's vaccination mandate. And on Friday, she dismissed that one as well, without any explanation, which is standard court procedure. She also did not seek a response from the city – another sign that the injunction request would likely fail.
New York City public school teachers and other school personnel must be vaccinated against COVID-19 starting in October, when the controversial mandate of the nation's largest public school district took effect.
The city has since also issued a mandate for all non-public school employees to provide proof of the first dose of a COVID-19 vaccination starting in December.
The latest SCOTUS decision comes on the day that marks the deadline for New York City police, firefighters and other employees to get vaccinated against COVID-19. Those who didn't will likely be fired Friday without proof of the shot.
This deadline was announced less than two weeks ago, months after the city's health commissioner issued an order requiring all city workers to receive their round of vaccinations in order to work. All city workers fixing the cut have been notified, according to memos obtained by News 4.
About 95% of the city's 370,000 municipal workers have received at least one dose, meaning there are fewer than 3,000 unvaccinated workers and less than 1% are set to be laid off as of Friday.