Penn State 7on Passing and Big Man Challenge action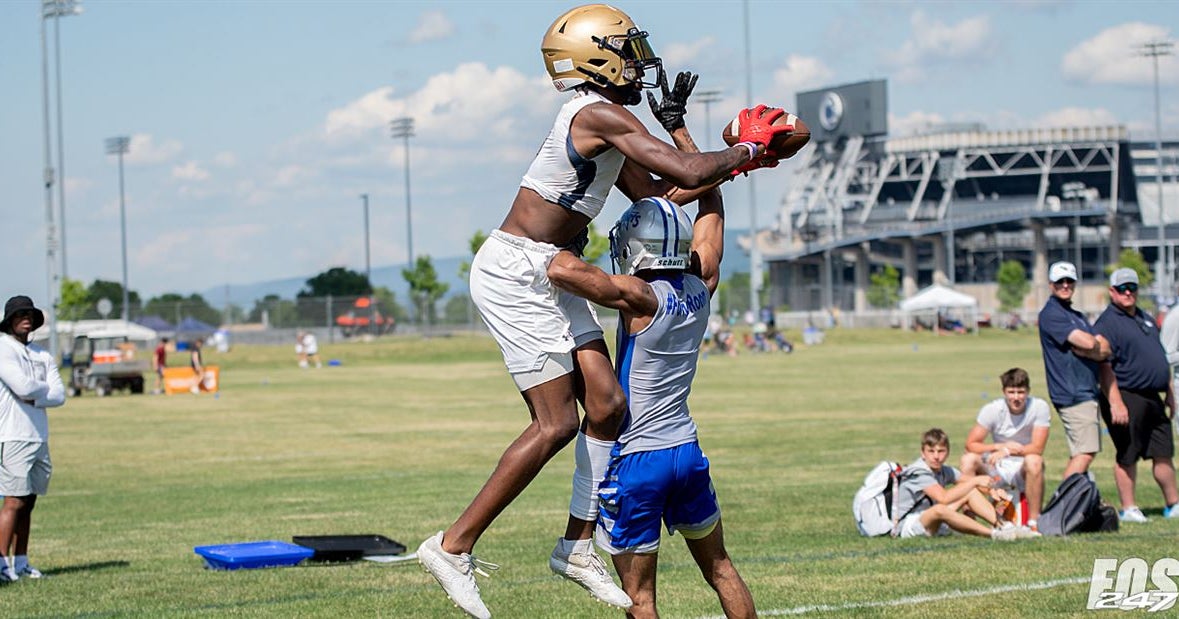 Penn State's football program wrapped up an intense recruiting camp schedule in June on Friday with the Lion Strong 7on Passing Camp at the IM fields and the Big Man Challenge at the practice facilities near the Lasch Building. A total of 56 teams took part in the action, causing excitement in both areas of campus.
As has been the case with every camp this month, we were there from start to finish to capture the action. Scroll down to see our extensive gallery.
It includes a pair of offensive linemen who commit to james franklina host of prospects who hold scholarship offers from the Nittany Lions and even more players who hold offers from other college programs.
In other words, if someone created this gallery, they have an offer from at least one FBS school. We specifically note players who have PSU offers. For more information on each prospect, simply click on their name to see their full 247Sports recruiting profile – including star ratings (if applicable), offers and more.
In case you missed it, we previously released a gallery of official Penn State visitors who stopped by camp on Friday.
Additionally, at the end of this gallery, we include bonus photos of several new Nittany Lions and a certain senior star who was hanging out at the camps all day. Enjoy.