Nancy Ray Daves | Obituary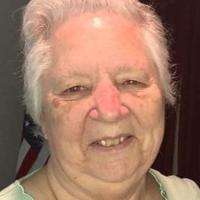 Nancy Ray Daves
1944 — 2022
Everyone's story is filled with moments we savor and or regret, with celebrations and milestones, you know that dash between your dates on your headstone.
This dash, for mom, Nancy Ray Daves, was from 1944 to 2022, provided a lifetime of inspiration. Married for 58 years, raising 6 children, having 10 grandchildren and 3 great-grandchildren; she would do anything she could for any of them.
Born in a one bedroom home on April 24, 1944 in Welch, OK literally on the state line (bedroom in one state, living room in another) to May Fern and Eugene Pease, she joined 3 older siblings to complete a family of 6.
As a child, she was in the fields alongside her family as they helped harvest a variety of crops including cotton and various fruits. As demand changed, in 1948 the entire family (May's parents and siblings) moved to the Pacific Northwest, living in both the Prosser and Wapato areas. Living in a tent proved to be a challenge at times as one year the snow was deeper than the height of their tent.
In 1958 the family moved to Maple Valley where they opened and operated their own lumber yard, Save More Lumber. Already knowing how to drive, Nancy helped where she could including working as a member of the yard crew, driving a truck.
Throughout her life, she had a love for music, history and law; learn to play the violin and piano alongside Little Jimmy Dickens. Unfortunately, a school bus driver ran over an array of instruments, including his Stradivarius violin, which ended his career as a violinist. After graduating from Tahoma High School in 1962, she was accepted to WSU where she wanted to become a lawyer. Due to family financial difficulties, she was unable to fulfill her dream and aspirations. Instead, she taught kindergarten for a year at Maple Valley Christian School.
At a harvest party on November 1, 1963, one of the activities of the night was to spin the bottle. Regarding his rotation, the newspaper came out saying propose to Jim. While trying to edit for another sibling, their friends Roberta Backman and Barbara Schmidt had no idea it would lead to a life for Jim and Nancy. On March 14, 1964, they were married at Tahoma Assembly of God, the church she belonged to where she was a Sunday school teacher.
In 1965 they started their family with Sharon, followed by Jimmie and Beth while living in the Seattle area. Since Jim is a Boeing employee, they joined the Boeing Employees Bowling League, creating the Swingsters team with Jim and Nancy winning the top 10 and 30 prizes.
Both passionate about Christ, they entered the ministry in 1968. She stood by Jimmie and supported him wherever they went to preach. She was the piano player and would also sing alongside him, along with one of their favorites, Follow Me. Wherever they went, no matter how tough things got, her loyalty never wavered.
When Boeing had its big layoff in 1971, they headed to California in search of work, with Jim landing a job in the canneries as an electrician. They served as associate pastors in San Andres, started a church in Elk Grove, and took over as pastors in Madison. During this time they had 3 more children; Debra, Cindy and Sandra.
In 1981 they moved to Washington and served as a trainee pastor at Enumclaw and Ellensburg before moving to Waitsburg on December 4, 1983, becoming the pastor of Waitsburg Chapel, Pentecostal Church of God.
As the family did not always have great wealth, Nancy instilled the value of gardening and food preservation/canning, both as a source of healthy food and as a way to have produce all the time. year. Every summer you would see the kitchen filled with items that needed to be processed, including this last summer of 22 pints of cherries, green beans, corn, tomatoes, carrots, peaches, nectarines and meat; all of this will continue for future generations to learn and enjoy.
To help support the family, Nancy worked a variety of jobs, including selling Avon and providing home health care. His love for Avon has allowed him to get to know his customers, on a personal level, and to fill their own homes with various products.
She had a passion for many things. She loved the outdoors; camping, hiking, mountain walks or riverside getaways and picnics. She also enjoyed crocheting, knitting, needlepoint and sewing, instilling these passions and skills in her own children. For the past few years, she has enjoyed solving puzzles, whether in pictures or in words. Her Guidepost collection of novels and cookbooks showcased her love of reading.
She witnessed and celebrated the accomplishments of her children, including all graduating from various colleges or universities, which she was proud of as it was a first for the family. She liked to see each grandchild doing their best, that's all we asked of her. After life's challenges, they welcomed Timothy, William and Sarah into their home raising them as best they could.
No matter what happened to the family; flood, fire or famine, she remained committed and faithful. When times were hard, she was found at the piano, playing and praying.
On January 28, 2022, Nancy was diagnosed with brain cancer. She started radiation treatment but succumbed to complications from side effects at home on March 5, 2022.
She was predeceased by her parents, May and Eugene Pease; brother, Arthur Pease; son-in-law, Ricky Brooks; and his granddaughter, Michelle Clayton. She is survived by her husband Jimmie of 58 years; children: Sharon Brooks, Jimmie Daves, Beth Daves, Debra (Baldwin) Hong, Cindy Daves, Sandra (Joseph) Morrison; grandchildren: Steven (Michelle) Brooks, Christopher Brooks, Carolyn (Lee) Deschaine, Megan Morrison, Theodore Morrison, Tyler Brooks, Timothy Daves, William Daves, Sarah Daves; three great-grandchildren: Lexus Brooks, Connor Wheeler and Ashlyn Brooks; his sisters, Margaret Krout, Agnes (Robert) Newlin; as well as numerous nieces, nephews, cousins ​​and extended family.
A celebration of his life will be held at 11:00 a.m., March 21, 2022, at the Waitsburg Christian Church, followed by an internment in the City of Waitsburg Cemetery. Refreshments/lunch served afterwards. What's in your dashboard?
"No man is taller than when he bends down to help a child." ~ Abraham Lincoln