Millard School Aims for Accreditation | News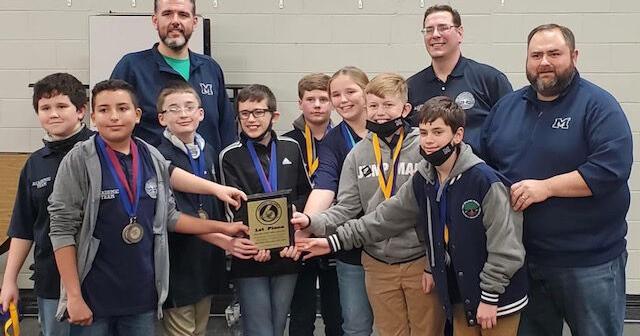 A private school in Louisa seeks accreditation as it seeks to expand.
Millard School, founded in 2014, works through the Association of Christian Schools International (ACSI) accreditation process.
Travis York, principal of the Millard School, said the school had been a member of ACSI for some years without accreditation. York explained that the school currently educates up to seventh grade.
The plan is to add eighth grade next year. The following year, York said the school would add ninth grade and operate a middle school model. The third year, the plan is to add a full secondary school.
The plan to add the secondary school is what makes the accreditation process particularly important, York said.
"It gives you more credibility, I think, within the community," York said. "It shows that you have ticked all the boxes required for schools. As we move into a high school, when you talk about credits that students need to receive…for colleges to honor your courses, that's a big deal.
Accreditation with ACSI will allow degrees awarded to high school graduates of The Millard School to be recognized by the State of Kentucky. According to the Kentucky Nonpublic Schools Commission, the Kentucky Board of Education has fully reviewed and approved ACSI.
"Accreditation with ACSI engages schools in a vigorous and holistic process of organizational assessment and improvement that engages every constituent of the school," the ACSI website states. "Our program is a popular Christian program for member schools. We have partnerships with all of the regional accrediting agencies in the United States and offer joint accreditation with many accrediting bodies. Every step of our accreditation process is designed to help improve private schools. If you strive for excellence based on a strong Christian philosophy of education, consider exploring our program.
A team visit will be in April, and York says they should have accreditation by then.
"The purpose of Millard School is to operate as an independent Christian school that believes that every child deserves the chance to learn and grow in a joyful atmosphere that nurtures their spiritual, social, emotional, physical and academic learning experiences. through the love of Jesus Christ," says the Millard School Facebook page. "TMS will embrace and cherish an environment of diversity where specific tools and guidance are used so that each child can discover their God-given destiny. ."
The Millard School was founded by Addiction Recovery Care founder Tim Robinson and is named after his father. Millard College is also in Louisa, where Robinson serves as Chancellor, and offers certification in Addiction Studies and Recovery, General Studies, Welding Specialist and Peer Support certifications.
York shared that the school started offering sports this year and he is both principal and athletic director. Millard School currently offers basketball, cheerleading, cross country, and track and field.
The Millard School academic team competed at the elementary level and won the district quick recall. They added an academy team to the college this year, and the sixth-grade team won the district's quick-recall title. York said it placed several students in the written categories as well as in the sixth grade showcase.
The school has music on Mondays, drama on Tuesdays and Spanish on Wednesdays, York said.
"We did a Christmas play and we want to have another in the spring," York said.
The Millard School is working on a website that will be up and running soon, according to York. The Millard School can be found on Facebook @themillardschool.
Millard School is on River Bend Road in Louisa.