Many Veterans Day Events Happen in the Longview Area | Local News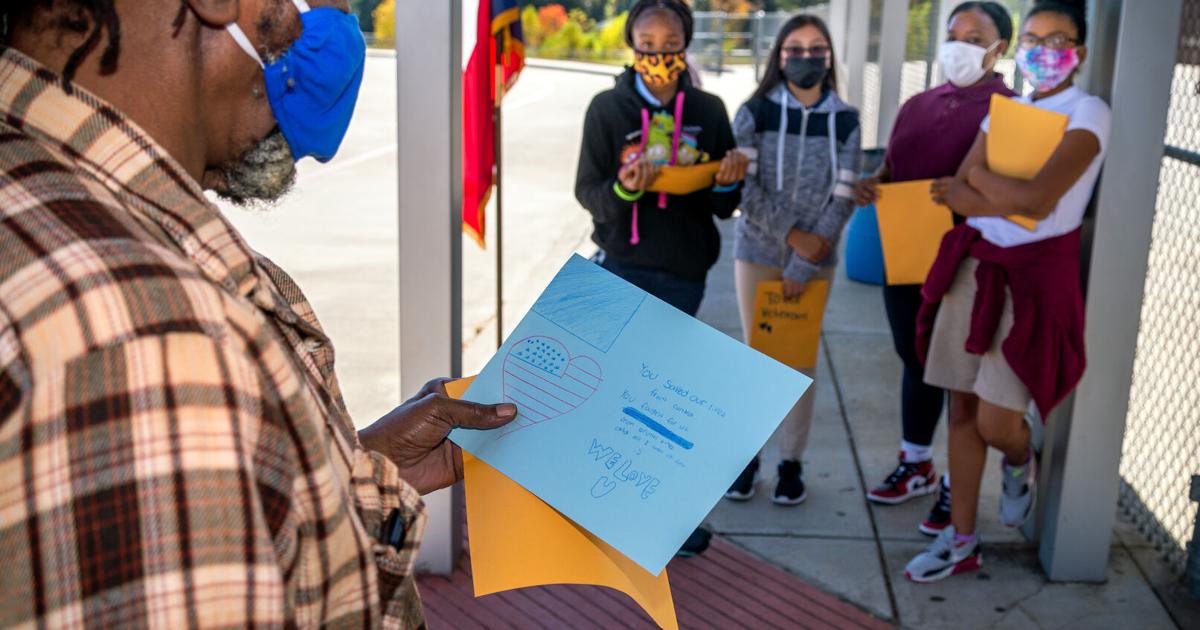 Tiffany Martinez, director of Planet Beach at Longview, says it's important to shine a light on veterans service.
A number of events and celebrations in the area are planned to mark Veterans Day, including a Saturday 5k run or ruck hosted by Planet Beach.
The race is $30 and participants will receive a race day t-shirt with registration. It's set from 8 a.m. to noon Saturday, and attendees will meet at National Wholesale Supply at 1227 W Marshall Ave.
Participants can sign up to run, ruck or walk, and all ages are welcome. Live music, a food truck, a bouncy house, garden games and more will also be available.
Proceeds from the 5k will go to the Air Force Tactical Air Control Party (TACP).
Martinez said part of the reason the association was chosen is because her husband, an Air Force veteran, is a member. In addition, his father and grandfather are also veterans, so recognizing their efforts is something that touches us closely.
"I don't think any veteran is recognized enough, so that's kind of where we're coming from," she said.
To register for the race, visit tinyurl.com/5fy64eat.
For information, supplier or sponsorship questions, email [email protected]
Here are other Veterans Day events planned for the Longview area:
Pine Tree High School is hosting a Veterans Day breakfast and program Thursday at the Pirate Center on the high school's campus, 900 Northwest Drive. The event will include breakfast from 8:30 a.m. and the program will start at 9:35 a.m. All area veterans are welcome to attend.
The Summer Meadows assisted living facility will host the sixth and seventh grade choir from St. Mary's Catholic School at 10:30 a.m. Friday. Students will sing for veterans at the facility located at 301 Hollywood Drive.
From 11:30 a.m. to 12:30 p.m. Friday, Foster Middle School will provide veterans with lunch and entertainment by the Dragon Choir and Orchestra. All veterans are welcome to attend and will be honored at the event. Student artwork will also be on display at the school at 1504 S. Martin Luther King Jr Blvd. at Longview.
A special Veterans Day ceremony and celebration is scheduled for Friday at 2 p.m. at Arabella of Longview at 1133 E. Hawkins Parkway. The event will include food, door prizes and entertainment.
From 10 a.m. to 11 a.m. Friday, New Diana ISD will host a Veterans Day celebration in the Norton Lovell Auditorium at 11826 Texas 154. Fourth and fifth graders will perform with middle and high school bands.
Tatum Elementary School hosted a Veterans Day Breakfast from 8:30 a.m. to 9:30 a.m. on campus at 1200 North Hill St. The event will include a presentation.