Long-term care facilities monitor increase in COVID-19 cases in New Hampshire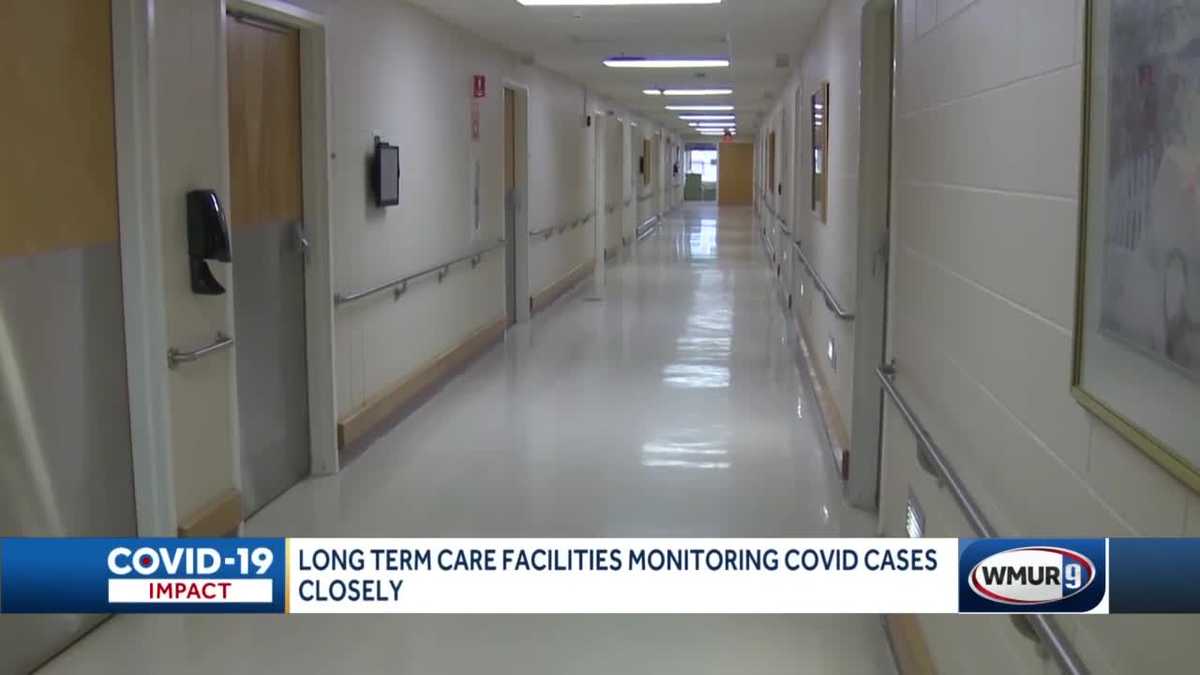 Long-term care facilities heavily affected by the pandemic last year are closely monitoring the growing number of COVID-19 cases in New Hampshire. Institutions are taking precautions to keep residents, patients and staff healthy as they discuss the possibility of warrant vaccines. "We are very concerned about the delta variant," said Brendan Williams, of the New Hampshire Health Care Association. Underhill, director of clinical services for Catholic Charities New Hampshire, which oversees seven nursing and rehabilitation facilities. Underhill said his facilities follow federal and state health regulations. There are strict rules for controlling staff and visitors, everyone must be masked at all times and outdoor events are preferred. knowing who is in the facility and so we don't have too many people at once, "she said. Williams said the state ranks among the best vaccines for staff and residents, but said more could be done. "We've been through a lot of tough times with this virus in long-term care, and we're going to keep moving forward, and if that means facilities are going to impose vaccines to get us through this time to go -the little safer, so be it, "Williams said. The vaccines have not been mandated by the state, but private practices such as Genesis Health Care have policies in place. others, including Catholic Charities New Hampshire, continue to watch things closely. "We run regular immunization clinics where all three vaccines are available," Underhill said. "We are looking closely at mandatory vaccinations. We know there is a lot of talk about this. "
MANCHESTER, NH –
Long-term care facilities heavily affected by the pandemic last year are closely monitoring the growing number of COVID-19 cases in New Hampshire.
Facilities are taking precautions to keep residents, patients and staff healthy as they discuss the possibility of mandating vaccines.
"We are very concerned about the delta variant," said Brendan Williams, of the New Hampshire Health Care Association.
"This is happening very quickly, and we have been very concerned, and we are monitoring it very closely," said Darlene Underhill, director of clinical services for Catholic Charities New Hampshire, which oversees seven nursing and rehabilitation facilities.
Underhill said its facilities follow state health and federal regulations. There are strict rules for screening staff and visitors, everyone must be masked at all times, and outdoor events are preferred.
"We are doing everything in our power not to limit this, but we ask people to call ahead so that we can find out who is in the facility and so we don't have too many people. both, "she said. .
Williams said the state ranks high in staff and resident vaccinations, but said more could be done.
"We've been through a lot of tough times with this virus in long-term care, and we're going to keep moving forward, and if that means facilities are going to impose vaccines to get us through this time to go – it a little safer, so be it, "said Williams.
The vaccinations have not been mandated by the state, but private practices such as Genesis Health Care have policies in place. Others, including Catholic Charities New Hampshire, continue to monitor matters closely.
"We regularly run immunization clinics where all three vaccines are available," Underhill said. "We are looking closely at mandatory vaccinations. We know there is a lot of talk about this."