Letter to the Editor: Humility of the Divine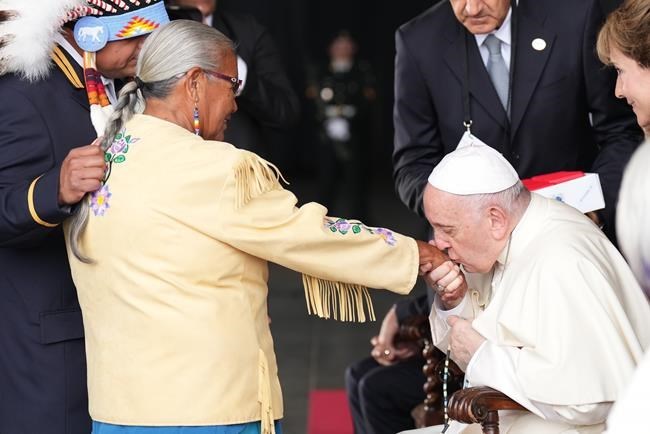 Editor,
The widely circulated news photo of Pope Francis kissing the hand of the Indigenous residential school survivor, assuming it was a truly heartfelt act, was both moving and meaningful, at least to me.
Although I'm not a fan of Catholicism or the Pope, the image reminded me somewhat of how the biblical Jesus thoroughly washed the feet of his disciples, the act clearly revealing that he took on bodily form to to serve. And that he, as a hopeful example of the humility of the divine, has joined humanity in our miseries, joys and all.
Either way, many native people have learned the hard way to be considered disposable and probably think kissing the pope's hand definitely won't be enough.
Yes, human beings can in fact be consciously or unconsciously perceived and treated as if they were disposable and, by extension, their suffering and death are somehow less worthy of outside attention, even by otherwise relatively civilized countries and their religious institutions.
Besides the inhumane treatment they suffered while living in the religious boarding schools, the immense inhumanity is also evident with the many indigenous children who were deemed unworthy even to be buried in graves properly marked by the supposed messengers of Christ, not to mention their remains. returned to their native families.
Jesus must turn!
Frank Sterle Jr.
White Rock, BC
---
Email your letters to [email protected]