Large Donation to East Cooper Community Outreach Helps Expand Nonprofit Mount Pleasant | New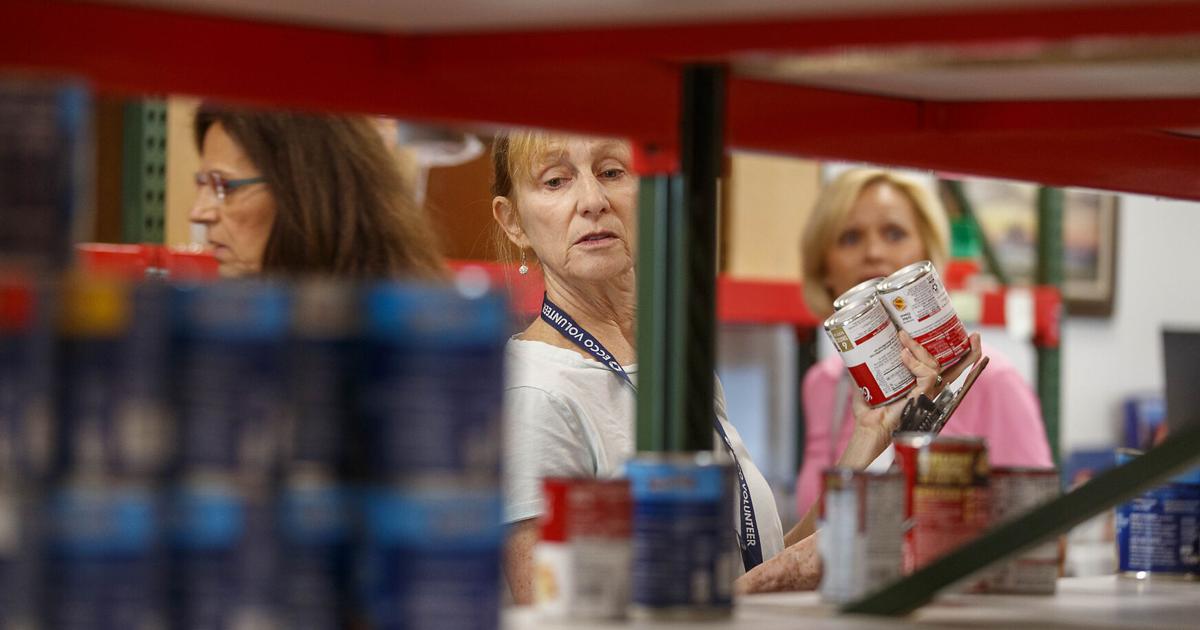 MOUNT PLEASANT — East Cooper Community Outreach, which is at the start of an ambitious expansion project, has received a $1 million donation.
The donation from the Adele A. and Harold J. Westbrook Foundation is the largest ECCO has received in its 33-year history. The money will help pay for improvements to the nonprofit's building on Six Mile Road, a mobile office to improve outreach efforts and a fleet of vehicles to provide transportation solutions to people in need.
ECCO's fundraising campaign, titled "Beyond Our Walls," aimed to raise $4.5 million. The Westbrook Foundation donation prompted staff to increase the goal to $5 million. To date, over $4.75 million has been raised or committed.
Some of the money donated by the New Jersey-based foundation will be used to honor the late Katherine Westbrook by renaming ECCO's clothing donation resource "Kat's Closet" and moving it from its Bowman Road location to the main building. . Katherine Westbrook was 28 when she died after an accidental fall in March 2021. She was an ECCO volunteer for years, helping to organize food drives.
"Katherine loved ECCO's work; not just what they do, but how they do it," her mother, Liesl Hughes Westbrook, said in a statement. "Their commitment to treating all people with dignity and respect resonated with Katherine. I have no doubt that she would have continued to make ECCO a philanthropic priority in her life.
Another portion of the donation will be used to dedicate ECCO's Wellness Pantry to Bishop James A. Carter, who founded the organization in 1989 in response to the hardships caused by the damage caused by Hurricane Hugo.
The hurricane revealed poverty in the area that had previously been ignored or hidden. Too many people living east of the Cooper River struggled with substandard housing, lack of access to affordable health and dental care, hunger and more. ECCO's mission has been to serve this population, providing emergency supplies, financial aid, medical care and other services.
Carter was the priest of Christ Our King Catholic Church until his retirement in 2017. The Westbrooks have been members of Christ Our King since 1983.
"I can't begin to share the joy it brings us that part of our gift will be used to forever honor Monsignor," Liesl Westbrook said in his statement. "When we think of the hands and feet of Christ serving our friends and communities in East Cooper, we think of Monsignor."
Carter noted that community needs have grown as Mount Pleasant has grown, making ECCO more important than ever.
"Thanks to the support (of the Westbrooks), we are now able to reach beyond our walls to care for our sisters and brothers in rural communities beyond the confines of our Mount Pleasant location," a- he declared. "Their generosity is a blessing to so many people."
The capital project has three components: physical expansion, community outreach and transportation solutions.
ECCO will consolidate its services at its main site and create a medical and dental wing, said executive director Stephanie Kelley. It will establish a mobile office and staff for the purpose of visiting rural communities whose residents cannot easily travel to the center on Six Mile Road. It will join farmers markets and community events to increase its visibility and connect with people in need of the services provided by ECCO. And it will form partnerships with churches and community centers.
Finally, since medical services cannot easily be made mobile, ECCO will develop transportation options to get people to its clinic. He will also purchase a second refrigerated van to facilitate the delivery of food to people who cannot get to the main building.
Kelley said the fundraising campaign began with a quiet phase in November and the public phase was announced in July. She hopes the financial goal will be reached before the end of the summer. Already, ECCO has purchased an ADA-compliant van and worked with an architect on the remodel plan, she said. Extensive transportation services could be introduced as early as September, and shortly thereafter the mobile office will be operational.
A few years ago, staff and board members came up with the idea of ​​building a new facility in a more rural part of the region to be closer to the people they serve. After receiving feedback from donors, the team decided it would make more sense to upgrade what they already have and create new expanded services that can expand ECCO's reach, Kelley said.
A lot of thought goes into every decision, she said. The agency's work may trigger sensitivities in some clients who may feel embarrassed to receive help. So the staff is careful to consider nuances such as the size of a logo.
Surely the new van should be identifiable as belonging to ECCO, or some residents might wonder why it's sitting in their driveway. But the logo should not be too big, because then it would spread "charity", making some people uncomfortable.
ECCO is therefore simultaneously striving to respect confidentiality and combat stigma, Kelley said.
It is a constant effort; the need seems permanent.