King's Academy baseball starts hot to rout Maryville Christian | Sports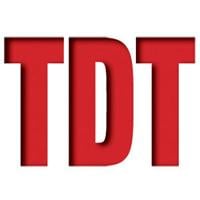 SEYMOUR — Trying to secure a game before the evening storms arrived, King's Academy and Maryville Christian School switched grounds, moving Maryville Christian's home game further east to Seymour and pushed back the 'departure time. King's Academy played as an away team on their home ground, beating first.
Given their strong start, the Lions could also try to reverse positions in future home games.
King's Academy scored three runs on four quick hits and a sacrifice fly top of the first, got a solid scoreless start from pitcher Ryder Storm and limited comeback attempts late in the round to defeat Maryville Christian, 18- 9, Wednesday evening.
The Eagles can always ask, "what if?" as the game was called off due to lightning before Maryville Christian (4-6) could take their seventh inning cuts.
Storm worked three near-perfect sets to claim victory for The King's Academy (10-5). The freshman faced just one batter over, on an infield error, and allowed no hits with two strikeouts.
The Lions led 10-0 when Storm was replaced by Caleb Wallace, the first of the other four Lions to take the mound, in the bottom of the fourth.
"For a freshman, he's very quiet," said TKA coach Matt Storm and Ryder Storm's father. "He can treat, you've seen it. It has a good shift and a nice little ball break. His fastball is decent and he will pick up speed as he grows.
TKA started the game with two doubles, from leader Riley Webber and Ryder Storm. Ethan Ridderstap made the first of five runs scored on a sacrifice fly, Nazhir Bergan collected the first of his three hits and Zach Wallace notched the first of five RBIs on a grounder rammed between third and short to give the Lions the quick 3-0 lead.
Losing pitcher Ben Paddock settled in to get off the team, then pitched a scoreless second inning, helped by catcher Ryan Reynolds who kicked out a runner trying to steal second.
TKA broke for four runs in the third, helped by an infield error and hits from Bergan and Wallace. The Lions also benefited from the first of eight walks by three different Eagles pitchers, a trend that escalated as the game progressed – with 14 free bases and two hits the final tally for both teams combined.
The Maryville Christian Bats came to life when Ryder Storm was replaced by Wallace. Caleb Adams hosted the 8th-grader with a brace to left center and scored the Eagles' first run when Paddock blooped a Texas-Leaguer behind the shortstop. A field error and wild pitch helped the Eagles score four runs on just two hits.
The remainder of the game saw both teams score on every at-bat, but TKA never really threatened, given the Lions' wide lead and continued batting strength, who totaled 15 eight-man hits. different.
Homers from sophomore Zach Wallace at fourth frame and senior Ethan Ridderstap at sixth helped TKA hold on to a sizable lead. Both hitters finished with five RBIs. Riley Webber, Nazhir Bergen and Wallace all added three hits.
Max Hoschette, Caleb Adams and Paddock had two hits apiece in Maryville Christian's six-hit total.
"We have to come out ready to play," Maryville Christian coach Andrew Sylvester said. "We have to show up with 100 per cent energy and focus, otherwise we will have a similar performance in the future."
Maryville Christian walks down Morganton Road to visit William Blount at his next competition on April 14. TKA host Lenoir City today.