Kathryn Jean Lopez: There is something to be said about the truth | Opinion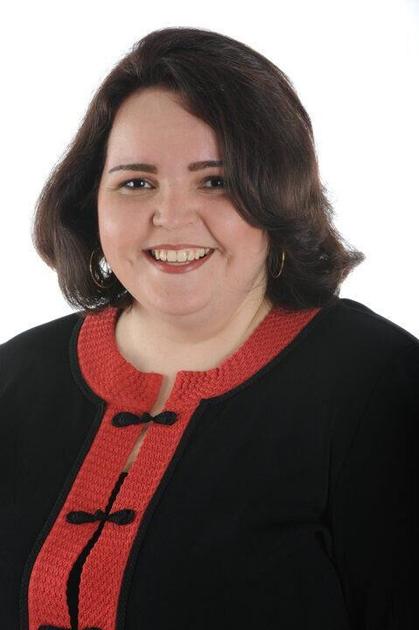 Social media was talking about Alexandria Ocasio-Cortez's "Tax the Rich" dress at the Met Gala. But the most important outfit was worn by her colleague in Congress, Representative Carolyn Maloney, who dressed as a suffragette. Suffragists were largely against abortion. But earlier in the week, Maloney had encouraged New York Governor Kathy Hochul as Hochul invited Texas women for abortions to visit New York.
Hochul gave the invitation to Central Park, near a statue of Sojourner Truth, Susan B. Anthony, and Elizabeth Cady Stanton.
Stanton, a prominent suffragist, called abortion "infanticide" and wrote: "when we consider women to be treated as property, it is degrading for women to treat our children as property that we can dispose of. as we see fit. " Anthony said: "Even sweeter than having had the joy of taking care of my own children, it has been for me to help improve the situation of mothers in general, so that their unborn children cannot. be away from them. "
Be careful who you use as an accessory.
Unlike early feminists, Hochul is taking "aggressive steps to make New York State a safe haven for those seeking abortion care." The new governor wants pregnant women to know they can come to New York for their abortion. The same as it always has been, basically.
Hochul graduated from the Columbus School of Law at the Catholic University of America. The "Columbus" comes from generous funding from the Knights of Columbus, a prominent Catholic group that has been a leader in the pro-life cause. New York has a long and sad history of Catholic governors who championed abortion.
In May, I participated in a conversation with a frightened 17-year-old girl leaving Manhattan Planned Parenthood, with a small bag indicating she was undergoing a chemical abortion. You can reverse this procedure with hormones, and another pro-life counselor told the girl about this option. The counselor graphically explained to the girl what her abortion would involve – seeing her baby in her infancy.
"I feel bad enough already," the girl pleaded, saying her mother said she had to finish high school first. I told her about the Sisters of Life nearby, a group of nuns who serve women who have had or are considering having an abortion. The girl ended up having this abortion. But a seed has been planted. She is pregnant again and called Planned Parenthood again. Whoever she spoke to slipped in and talked about the first step of stopping the child's heartbeat (I guess "fetus" was the word). She has reconnected with the other sidewalk councilor and reconnected with the Sisters of Life and will go through her pregnancy – even with her mother's support this time around.
Whatever you think of the specifics of Texas abortion law, there is something to be said to tell the truth: We are not talking about a clump of cells in abortions, but a developing child. Science suggests that children in the womb can detect pain. We are not helping anyone by insisting that abortion does not mean the death of a child.
Pope Francis, who has been portrayed as a progressive, recently told reporters: "Anyone who aborts kills, no half-words. Pick up any book on embryology for medical students. By the third week after conception, all the organs are already there. , even DNA … it is human life, this human life must be respected, this principle is so clear! "
The words of Central Park politicians treat abortion as the sacrament of a religion that sacrifices children for worldly success. "I have to get my high school diploma and I can't have children," the young girl, graduating from Planned Parenthood, told us in May. But she was already a mother and she will have to live with this abortion for the rest of her life. Texas law isn't perfect, but the Lone Star State has the right idea. They are fighting for the real freedom of women.