Joseph John Ries, 91 | Daily Inter Lake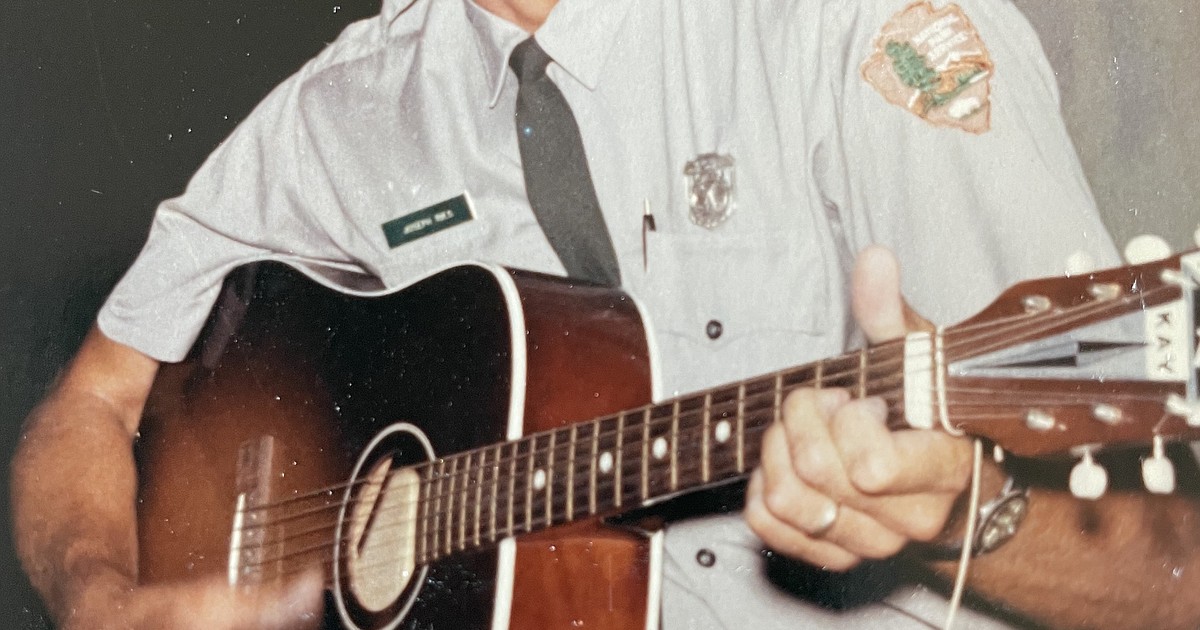 On Monday, August 29, 2022 at 11:27 p.m. Joseph John Ries, 91, died peacefully of natural causes at BeeHive Assisted Living in Kalispell.
Joe was born March 16, 1931 in Iowa City, Iowa to Bertha Kollman Ries and Joseph Elzear Ries. Thus began Joe's life of adventure and love of the outdoors. His early years were spent ice skating, bird hunting, and golfing with his father. He learned his love of music from his mother. During his teenage years, he enjoyed sailing around Door County in Wisconsin's Upper Peninsula. He helped his father at the Ries Book Store, which was also the University of Iowa bookstore at that time. Joe graduated from the University of Iowa with a Bachelor of Commerce. During his college years, he began skiing and mountaineering with the Iowa Mountaineers. In fact, his club hosted ski-movie fame Warren Miller in the 1950s before Warren rose to fame. Joe also enjoyed canoeing and frequently got up to canoe the boundary waters in northern Minnesota. A memorable trip during his time with the Iowa Mountaineers was a trip to the Bugaboo Mountains in British Columbia. He learned many of his hiking songs, which his children heard frequently on his later hikes with them, while he was with the mountaineers. After college, he entered a Benedictine monastery in Canyon City, Colorado, for five years. Before the perpetual vows, the future father of six children changes direction and chooses not to become a Catholic priest. He then took a job with the Denver Food and Drug Administration. He joined the Colorado Mountaineers and had many climbing expeditions and adventures during his years with them. He later returned to graduate school to study archeology and anthropology in the late 1950s. He spent a lonely summer monitoring fires from a distance outside of Stanley, Idaho, in the Sawtooth Mountains. He joined the National Park Service in 1962 and was posted to Kings Mountain National Military Park in South Carolina. He met the future love of his life, Ellen Burke, at a church choir practice in 1963. In 1964, Joe spent eight weeks with the Colorado Mountaineers climbing peaks in Italy, Switzerland, Germany and Austria. Some of the mountains they climbed were the Matterhorn, Mont Blanc and the Dolomites in Italy.
On December 18, 1965, he married Ellen Burke Ries at Christ the King Church in Kings Mountain, North Carolina, where they had met two years earlier. In the spring of 1967, Joe and Ellen were moved to St. John in the US Virgin Islands National Park. They sailed, snorkeled, danced and loved their two years in paradise. Joe was transferred in the spring of 1969 to Glacier National Park as the Many Glacier, Belly River and Goat Haunt Sub-District Ranger. Their first child, John, was born in Cardston, Alberta, where the nearest hospital was located. Joe questioned his decision to move north as he stood that winter on the frozen, extremely cold and windswept Waterton Lake on a mission to rescue missing climbers. The following fall, the family had moved to Polebridge on the west side of Glacier Park, where their second child, Elizabeth, was born that fall. The following year, the family moved to St. Mary's, where sons Justin and Matthew would also be born in Canada. In 1973 the family spent six weeks traveling through the Netherlands, France, Spain, Italy, Greece, Germany and Switzerland. In 1975, Joe was transferred to East Glacier National Park, where he became the sub-district ranger for the Two Medicine and Cut Bank valleys. The family lived summers at Two Medicine and spent winters at East Glacier on the Blackfeet reservation where the older children went to school. During these years the fifth and sixth children, Mary and Margaret, were born in Kalispell. In the fall of 1980, Joe and Ellen bought a house in Kalispell so the children could go to school there. Joe continued to work at the East Glacier Ranger Station during the winter months and returned home to Kalispell on his days off. The whole family spent their summers together at Two Medicine. Joe retired from the Park Service in 1995.
Not wanting to be a retiree who focused on lawn care to keep busy, Joe quickly applied to the Peace Corps and got a job with an environmental agency in Falmouth, Jamaica, a few miles from Montego Bay where He and Ellen had spent their honeymoon. . After this passage, Joe and Ellen lived many other travels and adventures together. They loved spending time with their six children and their family, which includes 19 grandchildren. Standing 6ft 7in, he was humble and didn't like to talk about himself. He was often called the "gentle giant". He enjoyed singing and dancing throughout his life. Prayer has always been its foundation and center. Joe's legacy was a love for the mountains and the outdoors, a strong faith that sustained him through difficult times, a keen intellect and a passion for reading, a keen sense of humor and a primal love for her family.
Joe was predeceased by his parents, his sisters Margaret Coder and Marian Anciaux, and his granddaughter Abigail Hope Ries.
He is survived by his wife, Ellen; and her six children, John Ries (Susannah) and children Violet and Gavin; Elizabeth Ries and her children Maxwell and Lucinda Simpson; Justin Ries (Linda) and children Megan and William Ries; Matthew Ries (Alicia) and his children Sarah, Katie, Sophia, Rebecca, David and Thomas; Mary Ries Nguyen (Frank) and children Joshua, Emily and Madeline; and Margaret Ries Frohlich (Joseph) and children Elise, Lily and James. He also leaves to mourn many nieces and nephews.
A rosary will be recited at 10 a.m. on Saturday, September 3 at St. Matthew's Catholic Church in Kalispell. A funeral mass to celebrate Joe's life will begin at 11 a.m. A lunch will follow downstairs in the fellowship hall.