Here is the question of the jackpot in advance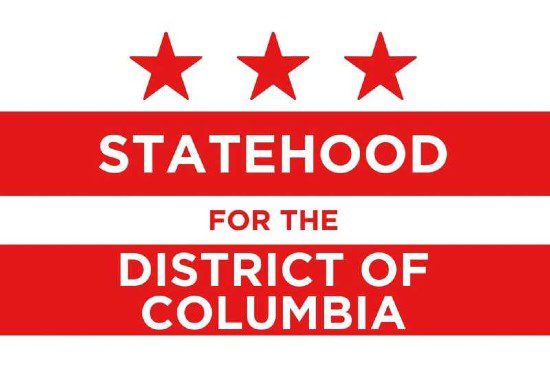 • The Dunning Kruger School. Eric Levitz on "The Authoritarian Right Project 1877".
Shorter Version: The white right that leads the Republican Party today hates the First Reconstruction – the brief spasm of real constitutional democracy that has existed for about a dozen years after the Civil War. The White Right also hates the Second Reconstruction, i.e. the civil rights movement of the 1960s, which led to the brief spasm of real constitutional democracy that the Roberts Court has since aggressively dismantled.
A 6 to 3 majority of Supreme Court justices totally ignore the existence of the 15th Amendment. These lawless jurists claim that this makes them "conservative", but it simply makes them confederate.
• The good news here is that a Methodist church in Boise, Idaho has removed a stained glass window honoring and depicting the traitor Robert E. Lee. The bad news here was that a Methodist church far north in Boise, Idaho had a stained glass window celebrating betrayal to defend slavery and kept it there in the sanctuary until the year two thousand and twenty and twenty. a.
Idaho became a state in 1890. Its statehood was a brazen exercise in partisan politics – an effort to add two more Republican votes to the Senate. This is why we added so many stars to the flag in the years following the Civil War, and this is why we have of them Dakotas even if one would obviously have been enough. Adding states to secure votes in the Senate was a tactic first adopted by radical Republicans – the real Lincoln Party – to secure ratification and implementation of the Reconstruction Amendments. By 1890, alas, the Republican Party had for the most part abandoned Reconstruction, so the addition of Senators from Idaho did not help make the 15th Amendment more meaningful in 1890 than it is today. .
I happen to think the 13th, 14th and 15th Amendments to the Constitution are, in fact, constitutional and should be implemented whether the majority of white senators agree or not. I therefore support efforts to revive this traditional tactic, adding two new Senators each from Columbia, Puerto Rico and Birmingham.
NB: This RNS piece linked above reports that the stained glass window was "desecrated" after being removed from the Methodist shrine, thus suggesting that the Scalzi family church was Probably also officially decommissioned before being sold to its new owners.
• Niebuhr-blogging: Moral man and immoral society and immunization mandates. Here is John Fea applying a general statement by Niebuhr to a particular context:
It is the responsibility of the federal government, with all its resources and scientific experts, to reduce the impact of COVID-19 on American life. When the vaccine was released, the federal government (led by the CDC) attempted to achieve "solidarity through mutual accommodation of interests." In other words, the government tried to convince people to get vaccinated. But when their efforts at "social cohesion" failed and people placed their "freedom" above the common good, mandates became necessary.
Let's add here my other click-bait hobby horse: subsidiarity. Yes, "it is the responsibility of the federal government … to convince people to get vaccinated", but it is not. uniquely Where exclusively the responsibility of the federal government. Other agencies and actors – state and local governments, educational institutions, religious institutions, religious congregations, families, neighbors, voluntary associations, media, clubs, teams, guilds, gangs, businesses and all other facets of civil society – all share directly and indirectly differentiated responsibility "to reduce the impact of COVID-19 on American life".
And, like the federal government, all of these actors should avoid coercion until, in Niebuhr's words, "the efforts to achieve solidarity through a mutual compromise of interests have been exhausted". And once these efforts are exhausted, all of these other actors – in all their diverse and differentiated direct and indirect capacities – are, like the federal government, obligatory to use all the more coercive means at their disposal.
You are an individual citizen of a nation state. You are also a child or a parent, a brother or a cousin, a neighbor, a client, an employee or an employer, a faithful, a member, a fan, a subscriber, a correspondent – a resident of a mutual insurance network unavoidable. Do what you can, where you can.
• Dennis Quaid has been extraordinary in The recruit, and Zachary Levi was charming in Mandrel and Shazam. That might be enough to persuade me to watch them both in a Kurt Warner biopic, but not when that film is billed as "faith friendly" and "inspiring" and comes from the evangelical white world of "Christian cinema". I trust the cast, but not the writers, directors and producers. So thank you anyway. (But it's a very beautiful story.)
• Congratulations to the "24 inmates who obtained a baccalaureate in pastoral ministry [who] will serve the NC prisons as ministers.
I have questions, concerns, and caveats here – many of which are similar to those I have regarding the program that trains courageous inmates to be skilled firefighters who save lives and homes in California every year for the forest fire season. But none of these concerns justify my admiration for the men who have received the training and mission offered by either program.
• The title of this article comes from that classic Frank Loesser song, "What are you doing on New Years Eve?" "
It's a terrific song that has become a standard for the holiday season and a track that great singers love to include on Christmas albums. It wasn't what Loesser had in mind. He thought about that question asked by someone so in love that he was suddenly unable to imagine a future without his beloved. It's one thing to ask someone to celebrate New Years with you at the end of December. It's a bit more than that if you say that on a first date in June.
Anyway, I love this song, but I like it less this week. When you sing "What Are You Doing New Year's Eve?" On December 30, you seem to take the other person for granted in an almost disrespectful way.