Elizabeth Weidner remembers at emotional funeral | Local News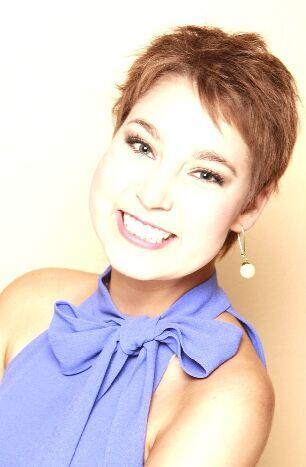 Elizabeth Weidner was laid to rest on Friday as family, friends and people from across the community remembered the legacy of the young girl who fought so hard against cancer.
The hour-long funeral at St. Francis of Assisi Catholic Church in Teutopolis was tearful and solemn, with hundreds of supporters paying their last respects to Weidner, who was diagnosed with high-risk stage 4 neuroblastoma in 2016 at the age of 12. and spent the next five years fighting the disease and advocating for increased funding for childhood cancers. Many of his classmates from Teutopolis High School, with a previously scheduled day off, came out to say goodbye to their friend, some of them crying at the end of the service.
After the service, his coffin was sent to Saint-Aloysius cemetery for burial.
Weidner died on September 29 at her home in rural Bishop Creek after a five-year battle with her illness. The impact she had on the community and those she met was laid bare by Reverend Ed Shea, former pastor of St. Francis and friend of the Weidner family. He opened his eulogy by singing the hymn "Lord of the Dance", a fitting tribute to Elizabeth, a longtime dancer.
"The first time I heard this song, I loved it," said Shea. "I was a young man on the verge of becoming a priest. I heard that song and I said, 'This is life here.'
"And then several years later, I met Elizabeth Weidner and realized that this song was written for her."
Holding back tears, Shea spoke of her helping spirit and caring heart, speaking to the crowd about the impact she has had on the people of Teutopolis and the entire nation through her advocacy and charity.
"She has become a light to the world," said Shea. "You and I have to see it (and) celebrate it. There are so many treasured memories in Elizabeth Weidner's life. We saw him here last night (during his visit) with this beautiful presentation. It's only a tenth of what she did.
"So many things, so many relationships, so many things in the world were changed by her presence in those short 17 years. She was passionate, loving, kind." She filled the world with light, "that is what her father (Matthew) kept saying. Every time she danced she would light up a room. She could say a message with her dancing way. She danced it all the way.
Shea said that Elizabeth lived her life "as a prophet to the nations," comparing her to Jeremiah and speaking of her positive attitude in the face of a fatal disease.
"I don't know if Elizabeth has heard this scripture before, but she lived it," said Shea. "She was a prophet to us. We all have times in our life when we want to give up (or) throw in the towel. She never did.
"I spoke to him the day he died. She said, 'Father, I'm so frustrated.' She didn't want to die. We didn't want her to die. She was passionate from birth. She loved life, people, relationships (and) animals.
Even in death, its impact was felt throughout Teutopolis and throughout the region.
Matthew Sturgeon, Unit 50's superintendent of schools, said Elizabeth will be remembered forever, for her upbeat outlook on life and for inspiring so many others to overcome.
"Elizabeth will be forever remembered for the way she lived and the way she inspired others," Sturgeon said. "May the perpetual light shine on her. "
At the end of his eulogy, Shea returned to the cheerful but bittersweet tones of "Lord of the Dance," paying a final tribute to a young girl who danced in the hearts of so many.
"They shot me down and I jumped high; I am the life that will never, ever die, "Shea sang. "I will live in you if you will live in me; "I am the lord of the dance," she said. "