December 24 Denominational Memorials from Klamath County |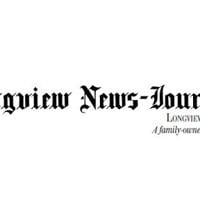 [ad_1]
Aglow Community Lighthouse
Monthly "fireside chats" to share and listen to. December 11 edition from 10 a.m. to 12 p.m., social hour begins at 9:30 a.m. and lunch afterwards, with Christmas carols. The subject is "Jesus is the reason…" For more information, call 541-591-0866. Location: 4022 Delaware Avenue.
Bahai's from Klamath Falls
Online meetings Mondays and Wednesdays at 4 p.m. We engage in a group of meaningful conversations.
Church of the Temple of Calvary
Services from 10:30 am. Children's Church 10:30 a.m., evening worship, 6 p.m. Wednesday: intercessory prayer, 5:30 p.m., Bible study 6:30 p.m. Location: 2161 Garden Ave.
Chiloquin Christian Center
Pre-service at 9:30 a.m., service at 10 a.m. Address: 310, chemin Chiloquin Sud.
Lutheran Church of Christ
Worship at 9:30 a.m. on Christmas Day. Christmas Eve service at 6:30 p.m. on December 24. Sermons and radio messages to www.lutherankf.org. Address: 127 N. Spring St.
Church of Christian Science
Service 10:30 am on Sunday. Bookstore and library open Wednesdays, from noon to 4 p.m. Location: 806 Oak Ave.
Church of the Nazarene
Visit us online, Facebook or YouTube at 10:45 am, Wear face masks and stay socially distant. Location: 2142 Carlson Drive
Church of Jesus Christ of Latter-day Saints
Service at 9 a.m. and 10:30 a.m. at 6630 avenue Alva and at 9 a.m. and 11 a.m. at 501 rue Martin.
United Congregational Church of Christ
There will be no Christmas Eve service, due to the increase in COVID cases in our area. Location: 2205, avenue Wantland.
Combine the church
Saturday Night Alive on Saturdays at 6 p.m., a celebratory service led by Pastors Randy and Missy Hadwick. 35601 S. Chiloquin road
Crossing church
10-11 a.m. service at Rachel's School of Dance, 638 Klamath Ave. For more information call 541-891-0477
Baptist evergreen purse
Sunday Service at 10:45 am Continuing Series on Genesis, 42: 1-38, "Guilt with Grace. »Bible study at 9.45 am Visit evergreenbaptistfellowship.com or call 541-633-9244. Location: 7451 S. 6th St.
First Presbyterian Church
Christmas Eve candlelight worship at 4.30 p.m. on Friday (contemporary) and 6.30 p.m. (traditional) with a message on "Season our obtaining". Sunday service at 10 a.m. for Christmas carols and testimonials. Worship at 10 a.m. in person or live klamathfpc.com. Location: 601, rue des Pins.
First United Methodist Church
The 6:30 p.m. Christmas Eve service includes scripture and music lessons from Charles Charles, Pastor James Matichuck and David Boese. The 10:30 a.m. Sunday service in the shrine includes favorite Christmas carols and is invited to wear ugly Christmas sweaters. Social distancing, mask required. Location: 230 N 10th St.
For his ministries of glory
For His Glory Ministries is a new church in Klamath Falls. Available through Zoom, and for regular and ancillary services. Location: 2550 Altamont.
Good News Worship Center
10:30 am worship service on Sunday. Location: 1007, rue des Pins.
Lutheran Church of Hope
New Year's Eve services at 3 p.m. and 6 p.m., and Sunday services at 8:30 a.m. (heritage) and 11 a.m. (contemporary); second live service on YouTube and Facebook. Please wear masks during services. All other special activities are suspended for this week. For more information, call 541-884-6414. Location: 2314 Homedale Road.
Lutheran Church Klamath
Christmas Eve service at 6 p.m. on December 24, Sunday service at 10 a.m. in person with Zoom option. Christmas lessons and carols service. Email [email protected] for the Zoom link. Location: 1175 Crescent Avenue.
Friends of Klamath Falls Church
Klamath Falls Friends (Quaker) Church will meet at 10 a.m., in person and via Zoom. Please wear a mask if attending in person. To participate via Zoom, send an email to [email protected] Location: 1918 Oregon Ave.
Klamath Falls Reformed Stock Exchange
10:15 a.m. services. Visit klamathreformed.org. Location: 2901 S. Sixth.
Latter-day harvest ministries
Live Saturday night services every Saturday at 6 p.m., Chiloquin Community Center. Home fellowship meetings throughout the week. Visit www.lastdaysharvestministries.com. For more information, call 541-891-9243 or 541-783-2428. Location: 140 S. 1ère Avenue, Chiloquin.
Presbyterian Merrill
9:30 am Sunday worship, daycare and school. Pastor Liz Arakelian's sermon "Wait on the Lord with gratitude" on Isaiah 51: 1-6 and Luke 1: 67-79. The Christmas Eve service is at 5 p.m. on December 24 at the church sanctuary. Location: 210 W. 2nd St., Merrill.
Mt. Laki Presbyterian Community Church
Office at 10 a.m. on the first Sunday of Advent. Barbara Dehlinger will share the sermon "What about the leftovers?" Based on Luke 2: 41-52. Charles Charles will provide the music. Location: 12570 highway 39.
Church of Christ in Nile Street
9:30 a.m. Sunday school for all ages, 11 a.m. worship service with Rev. Neal Pace, 5 p.m. Sunday evening worship. Wednesday 10 a.m. Women's Bible Study, 6:30 p.m. Regular Bible Study. Online services and posted on Facebook. Call 541-882-5894 for more information. Location: 2521, rue du Nil.
Peace Memorial Presbyterian Evangelical Church
Services begin at 10:30 am with Pastor Aaron Beaty's series of sermons on Mark. Vocal and instrumental talents will combine for the special arrangement of "In the bleak of midwinter". Study group for adults at 9 a.m. on Sunday, Tap Theology at 6 p.m. on Monday. Christmas lunch for the women's missionary group at noon on December 11. Visit peaceepc.com. Location: 4431 S. 6th St.
Catholic Church of the Sacred Heart
Regular services: Masses Tue at 6 p.m. and Wed-Fri. at 8 a.m., Sat at 4:30 p.m. (with Confession from 3 p.m. to 4 p.m.) and Sun at 8 a.m., 9:30 a.m. and 12:30 p.m. in Spanish. Registration on the site. Call Paul for more information at 541-884-4566 or visit www.sacredheartkf.org. Location: 815 High Street.
St. Mark's Anglican Church
Holy Communion on the first and third Sunday and morning prayer on the second, fourth and fifth Sunday of the month. Services also on Facebook. Address: 1211, main street.
Seventh-day Adventist Church
Worship service Saturday at 11 a.m. with Pastor Jim Osborne, followed by a special Christmas presentation from the Adventist Christian School. See the service live on YouTube. Sabbath School class at 9:30 a.m. Meal and community service at 5:30 p.m. on Monday. Wednesday worship at 6.30 p.m. in the Fellowship room. Location: 1735 Main Street
St. Pius X Catholic Church
Join us for Sunday Mass at 9am. Masses are also Saturday at 5 p.m. and Tuesday through Friday at 8:30 a.m. 4880 Bristol Ave. In addition to the regular schedule, additional services this week include: penance service on December 20 at 7 p.m., Christmas Eve vigil on December 24 at 5 p.m. afternoon ; Midnight mass on December 25 at 12 p.m. and Christmas mass at 9 a.m. on December 25.
Westside Community Church
The Christmas Eve candlelight service is December 24 at 6 p.m. Pastor John Hays talks about "He Looks Like Us". Regular service Sunday at 5:05 p.m. Information: 541-591-4990 or visit the Facebook page. Location: Midland Grange Hall, 6601 Tingley Lane.
Unitary Universalist Community
10:30 am Sunday via Zoom. December theme: Openness to joy. This week: Christmas reflections and soul questions. Information: uukfalls.org.
[ad_2]