Columbia and USC Historical Team to Tell Tales of City's LGBTQ Origins | Colombia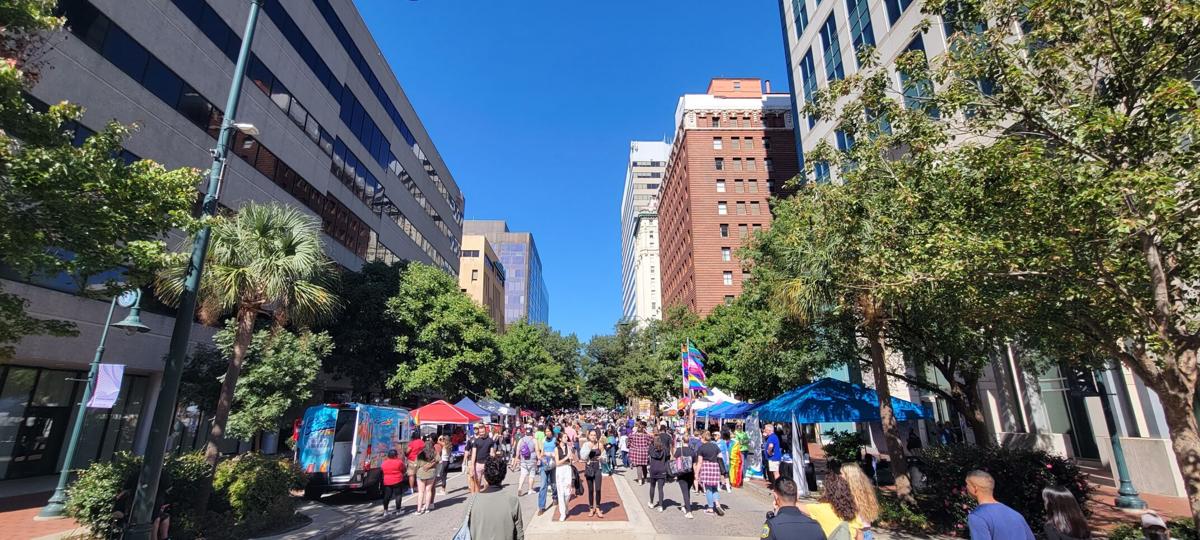 COLUMBIA – The evolution of Columbia's LGBTQ movement can be traced through old nightclubs, historic churches and the state's flagship university.
It is a network of people, places and events that until now has never been fully recounted. But a partnership between Historic Columbia and the University of South Carolina brings those moments and memories together in the most comprehensive initiative ever to examine the city's LGBTQ landscape.
"The truth is, in some ways, these stories almost literally live only in the brains of the people who contribute to them," said Kat Allen, research director at Historic Columbia. "Once they talk to each other and with us, more and more stories come out, and that contextualizes the things that have happened. "
The "We are here!" "Launched on October 23 at the Famously Hot SC Pride Festival. It includes a website of 35 oral histories of some of the city's pioneer activists, such as Harriet Hancock, who helped plan the first state pride march in 1990.
There's also an interactive map with over 250 locations that have played a role in the city's LGBTQ history. Among them is the Oak Street home of Bambi Gaddis, who in 1994 founded the African American SC Council on HIV / AIDS. Other sites document important artistic and cultural places, sites of crimes committed against LGBTQ people and religious institutions.
The emblematic structures now razed are also cataloged. One of the most prominent was The Lounge on Lady, which opened from 1953 to 1974 as one of the city's first gay bars. The building at 1103 Lady Street was demolished in 2019.
Allen and his team also digitized a collection of manuscripts and documents produced between 1970 and 2017.
"I think what we're really good at is telling fundamental stories and making people understand that it's not an impossible story to tell," Allen said.
Allen said interviews with people linked to the city's LGBTQ origins are continuing and could reach 150 as the work continues.
"We had to say, 'Who do we interview and how do we make sure we balance age, gender and sexuality,' she said.
Travis Wagner, a doctoral student at USC's School of Information Science, has spent more than a decade trying to make the city's LGBTQ past accessible.
"Los Angeles, New York sort of has these vibrant LGBTQ stories and it kind of creates a narrative that these are the only places that exist," he said. "I talk to people here and they say, 'No, we've been doing this since the 80s.'"
But centralizing all this material was difficult.
"Where is it? It turns out it's in people's basements, attics and storage units. It just wasn't because of that perception of safety," Wagner said. . "Many young people will not realize the need for safety in these spaces, and we do not recognize that a bar has historical significance until it is gone."
To follow Adam benson on Twitter @ AdamNewshound12.