Catholic council approves contract for new Chatham Primary School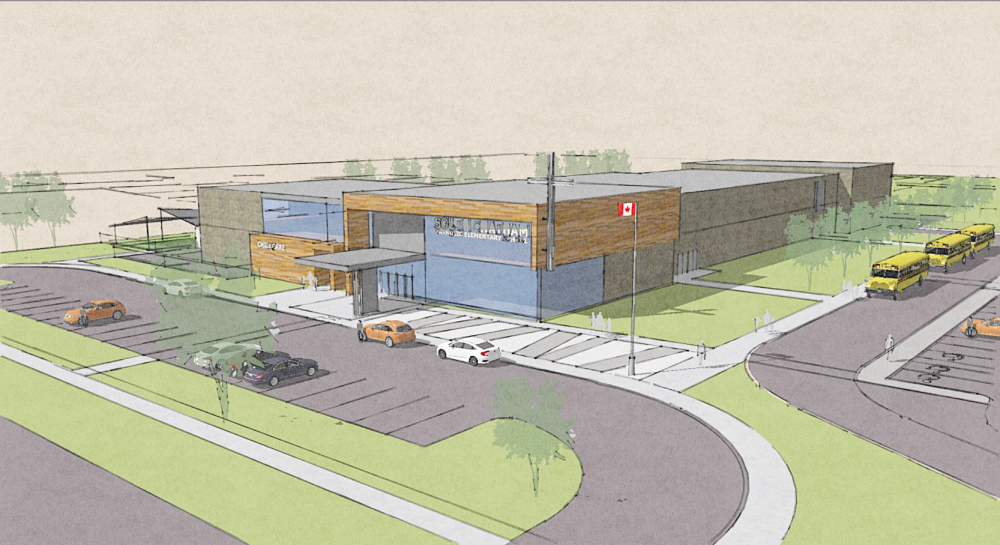 Content of the article
The St. Clair Catholic District School Board has approved the construction contract for the new elementary school planned for South Chatham.
Content of the article
Board administrators received the report at Friday's special meeting. The school and daycare should be built at 601 Tweedsmuir Ave. W.
Norlon Builders of London was chosen as the contractor. The overall cost of the project — including furnishings, fees, permits and taxes — is about $23.6 million, a report to council said.
+VG Architects of Brantford is the lead consultant for the project and worked with the board on the tendering process. Four submissions were received last month.
Tony Montanino, the council's director of facilities services, presented the report during the brief virtual meeting.
In 2017, the board approved the consolidation of six Chatham elementary schools—Georges P. Vanier, Our Lady of Fatima, St. Agnes, St. Joseph, St. Ursula, and St. Vincent—as part of a consolidation process. student facilities review.
Two new schools, one at the north end and one at the south, have been approved.
At the north end, the council already owned land on McNaughton Avenue West, where the $16 million St. Angela Merici Catholic Elementary School was built and is now open.
Chatham-Kent council received the site plan for the 564-pupil South Ward school last month. The new two-story school will have an adjoining one-story daycare.