Beloved nun, professor of theology killed in accident – Catholic Philly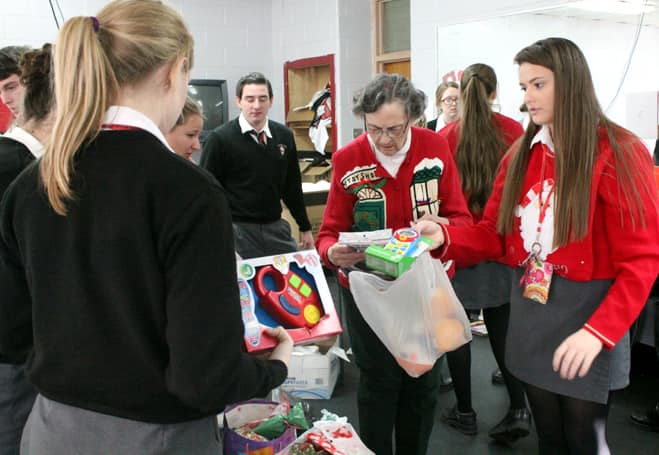 By Gina Christian • Posted on August 6, 2021
Archdiocesan high school mourns the sudden loss of a beloved religious sister and retired faculty member.
Sister of St. Joseph Frances Antoinette, longtime theology teacher at Archbishop Ryan High School, was struck and killed by a PECO vehicle on August 5 at approximately 2:30 p.m. as she was crossing the Morrell Avenue intersection and Academy Road in northeast Philadelphia.
According to media reports, the PECO driver was traveling southbound on Academy Road and accidentally collided with Sister Frances while turning left.
She was taken to nearby Jefferson Torresdale Hospital, where she died.
In one declaration On the school's Facebook page, Archbishop Ryan's administration described Sister Frances – who also served as the school's Community Service Corps (CSC) moderator – as "a remarkable woman who has dedicated her life to God "and" has touched the lives of thousands of young people in our region. "
"She taught theology in the classroom and she really lived it outside of the classroom," the school said.
"Her life was school," said Father James Callahan, pastor of Christ the King Parish in Philadelphia, where Sister Frances had lived for the past three decades.
Although she quit teaching a few years ago due to health issues, "she was not happy to be retired," said Father Callahan. "She hated leaving the classroom."
Archbishop Ryan, Principal Joseph McFadden, said he was "honored that Sister Frances (him) taught in first grade."
"She gave her life to education, not just teaching," he said. "She was at school all the time."
Sister Frances also had what he called "special privileges" at area stores such as Five Below and Aldi Supermarket, where she shopped to supply her long-standing CSC operations.
"She had ties to the store managers," McFadden said. "She was able to come at private hours to purchase items for her vacation collections."
McFadden said that "workloads and car loads" of donations were then driven by Sister Frances and her students at Mercy Hospice, Aid for Friends (now Caring for Friends) and SPIN, a nonprofit in the United States. North East Philadelphia serving people with developmental disabilities.
Even after completing her first year theology class, Sister Frances remained in control of her students, he added.
"We always joked that she liked it if she found out that juniors and seniors had vans," he said. "You would say to her, 'Sister, I absolutely cannot take these gifts; I could have a football game. And she said, "We will meet at Aldi. She was strategic.
Former students have posted heartfelt tributes to "Sister Fran" on Archbishop Ryan's Facebook page.
"You've spent a lot of my time with Ryan and shaped so many lives with your wisdom and faith," Michelle Smith Riccobono wrote, while Winnie Wong called her "a ray of sunshine and kindness and inspiration. for everyone".
At Christ the King, Sister Frances was a "participating facilitator" at the 8 a.m. Sunday Mass, singing from the pews and urging others to join in the hymns, Father Callahan said.
The sisters at the parish convent are still in shock and disbelief at the accident, he said.
PECO spokesman Tom Brubaker said the company planned to launch "a full investigation into the incident."
Funeral arrangements are being worked out, and in the meantime, those Sister Frances touched share their memories – and continue her example.
"A daily mass spectator came by as I was leaving the church and asked me, 'Can we say a prayer for the driver? Because Sister Frances would like it, "said Father Callahan. "So we said a Hail Mary for the driver."