Australian Catholic leader warns against changing exemptions for clerics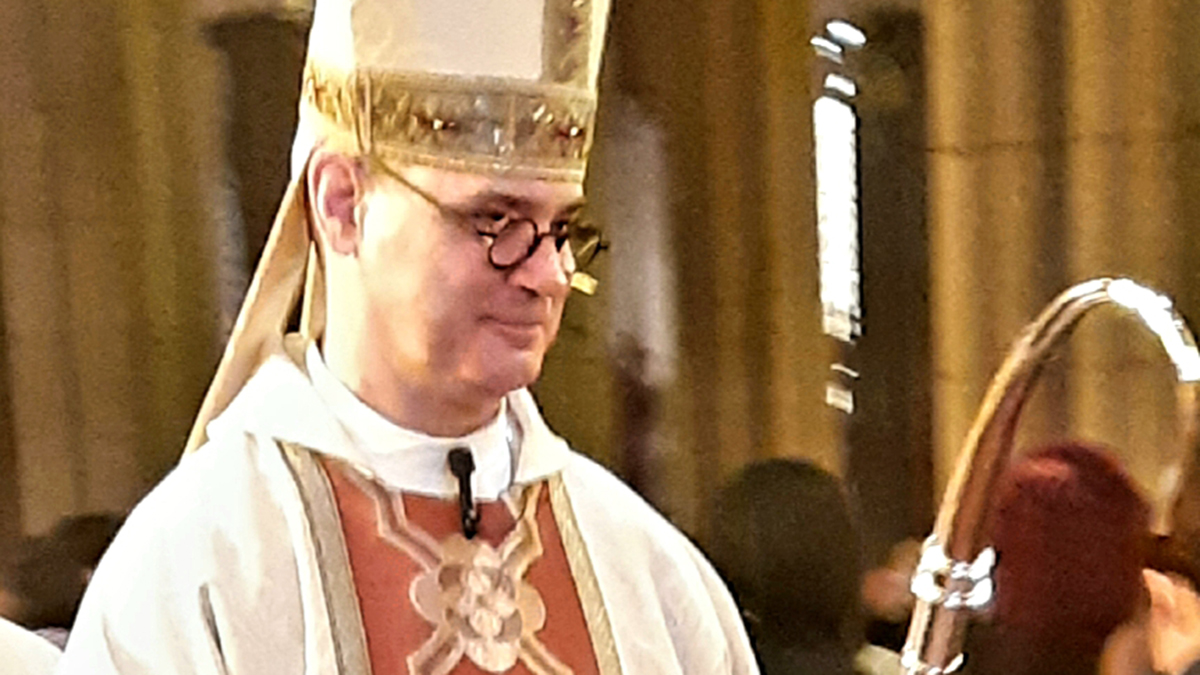 [ad_1]
Melbourne's Archbishop Comensoli says the change threatens religious freedom.
The Australian state of Victoria could eliminate most religious exemptions from its anti-discrimination law, and the Archbishop of Melbourne warns that such a measure threatens the religious freedom of the Church.
The Equal Opportunities Act 2010 prohibits discrimination and sexual harassment at work, school and business. But supporters want to strengthen protections for those discriminated against by making it harder for religious organizations to seek exemptions from the law.
"This law currently allows religious organizations and schools to discriminate against people on the basis of sex, sexual orientation, legal sexual activity, marital status, parental status and gender identity." , says the government in its press release. website. "Religious organizations and schools can legally deny entry to a potential student, expel a student, refuse to employ someone, fire someone or treat someone differently on these grounds. "
The government says that religious organizations can apply for exemptions if their actions conform to the doctrines, beliefs or principles of the religion.
"A religious school may be able to fire an administrative assistant who turns out to be homosexual or divorced if the school believes it is necessary to avoid hurting the beliefs of other members of the religion," the government said. "A religious organization may be able to refuse to provide counseling services to a member of the public who is transgender if the discrimination is consistent with the beliefs of their religion. "
Thus, the government is seeking to amend the law so that exemptions can only be granted when compliance with religious beliefs is an inherent requirement of the job. And, "when running a school or providing services funded by the Victorian government, religious organizations will only be able to discriminate on the basis of a person's religious belief (not other personal characteristics)."
The government claims that the proposed changes will not affect the prerogatives of an institution in the training or ordination of members of the clergy.
But the Archbishop of Melbourne, Peter A. Comensoli, said the proposed reform "will seriously curtail the rights of religious organizations to manage their activities according to their faith and conscience."
"In many sectors, Catholics lead organizations with an open and inclusive commitment to all those in their charge, regardless of their personal circumstances," Archbishop Comensoli said in a statement. declaration. "Suddenly, the government is determined to tell them whether or not religious identity should be a factor in the management of employment issues.
"I am particularly worried about Catholic schools, which have been a beacon of confidence and welcome for so many people precisely because they are run on the basis of Catholic faith and values," Bishop Comensoli continued. "It should not be for a court or a government bureaucrat to determine what constitutes faithful conduct in a religious context. "
"What this kind of contempt for religious projects shows is a strident secularism which, in my opinion, is ultimately incompatible with the free exercise provision of the Constitution, but which is unfortunately on the increase in Australia today. ", professor of law at the University of Notre Dame. Australia Iain Benson said Catholic weekly. "If free exercise means anything, it means the ability to teach, manifest and practice your religious beliefs in private or in public. And I think if the churches don't push hard on it, then they'll be crushed. "
Meanwhile, in New York City, the Diocese of Brooklyn fired a teacher from a Catholic school in October because the man had contracted a same-sex "marriage" in August. The diocese evidently succeeded in circumventing New York State anti-discrimination laws by claiming that the man was a "minister" of the Church as well as a teacher.
The loophole "provides the legal basis by which the Catholic Church can refuse to employ women as priests," the New York Times pointed out, "but in recent years it has been used more and more to dismiss same-sex civilly married people from jobs that were not traditionally considered to be part of the clergy."
[ad_2]